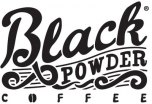 • Coffee beans from Sumatra and Ethiopian regions. • Sweet body with a hint of cocoa and cedar wood.
Notes from the curator
The Prospector's Gold Blend coffee from Black Powder Roasting Company won't require you to pan for flavor and delight. This incredible bold and smooth blend is rich with a distinctive floral aroma and a lovely fruity brightness. Uncover the unique flavor of this blend that has been uniquely crafted in the roaster to render the components of both a dark and a medium roast
More about Black Powder Coffee
Family owned and operated craft artisan roaster located in Mooresville, NC. Small Batch Roasted Fresh To Order. Responsibly Harvested. Hand Selected.
Read more...
No Customer Reviews
Be the first to write a review.