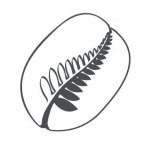 Cup Characteristics: Stone Fruit Sweetness, Low acidity and a Buttery body.
Notes from the curator
This three time Golden Bean North America medal winner always pleases. Whether as espresso combined with milk or simply as a brewed cup.
More about Chocolate Fish Coffee Roasters
We roast small batches to ensure the freshest possible coffee while maintaining the intrinsic flavors within the fruit. We travel overseas to growing regions to meet producers and learn how their coffee growing practices, micro-climates, quality and care ultimately contribute to your cup. 2021 Good Food Awards Finalist
Read more...
No Customer Reviews
Be the first to write a review.