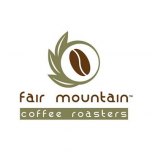 ...sweet, well-balanced chocolaty flavor and full body. Certified-fair trade, organic.
Country
Indonesia; Colombia; Ethiopia
Notes from the curator
The perfect Espresso blend of coffee beans from Sumatra, Colombia & Africa. A sweet Espresso with well-balanced chocolaty flavor and full body. Roasted daily to order. Always fair-trade and certified organic.
More about Fair Mountain Coffee Roasters
In 1984, our founders Greg & Barbara met while working for a coffee importer in NYC. Together, they learned the business, from 'farm to cup'. In 2008, they started FMCR, fulfilling their dream of roasting the very best specialty coffee. Their knowledge and passion are in every roast & every cup. Enjoy.
Read more...
Not my Preference
Full Disclosure: I'm a light-medium roast type of person. So this heavily affects my review here! I should have known better. This is a full-bodied, dark roast no-holds bar type of coffee. It was oily and got my entire Spinn machine all oily! Earthy undertone throughout the tongue. Reminds me of burning, smoky cedarwood. When as an espresso it was drinkable, not bitter at all or over extracted. Just really woody, a little peaty. Reminded me of some harsher whiskeys I've had in the past. Again, drinkable. I found the orange, honey, sweet, and dark chocolate taste. Less so on the sweetness though. Doesn't mix well with milk in my opinion. I found that the lattes were overpowered by this bean. The smell of the mix of milk and espresso were lost. Even with milk I'm looking for a good balance and I didn't find it.
Very good
Love the balance in this espresso. It was very good as a drip. I'm sure it will be very good in a latte.