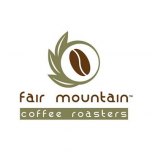 Our best seller! So good Greg puts his name on it. Notes of natural fig and chocolate with spice undertones
Country
Ethiopia; Nicaragua; Peru
Notes from the curator
Our best seller! Greg has selected the very best African beans and combined them with the amazing coffees of Nicaragua & Peru for a rich cup with natural fig, chocolate and spice undertones. These fair trade/organic beans are roasted medium-dark for a deep, full flavor. Roasted daily to order. Always fair-trade and certified organic.
More about Fair Mountain Coffee Roasters
In 1984, our founders Greg & Barbara met while working for a coffee importer in NYC. Together, they learned the business, from 'farm to cup'. In 2008, they started FMCR, fulfilling their dream of roasting the very best specialty coffee. Their knowledge and passion are in every roast & every cup. Enjoy.
Read more...
No me gusta
Just personal preference. I didn't like the flavor