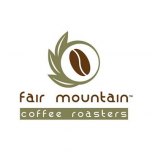 From a cooperative in the Chiapas region. Notes of black cherry and dark chocolate with a creamy finish
Notes from the curator
This coffee comes from the Grapos Cooperative in the Chiapas region of Mexico. GRAPOS, or the Grupo de Asesores de Producción Orgánica y Sustentable, is a small coffee producer organization located near the town of Tapachula in the southern Mexican state of Chiapas. The organization represents 2,600 small coffee farmers who work on an estimated 8,000 acres of land. Roasted daily to order. Always certified organic and fair-trade.
More about Fair Mountain Coffee Roasters
In 1984, our founders Greg & Barbara met while working for a coffee importer in NYC. Together, they learned the business, from 'farm to cup'. In 2008, they started FMCR, fulfilling their dream of roasting the very best specialty coffee. Their knowledge and passion are in every roast & every cup. Enjoy.
Read more...
No Customer Reviews
Be the first to write a review.