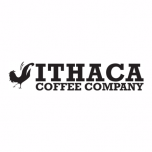 From the AGPROCEM Co-op in Tolima, Colombia. Citrusy acidity. Medium, velvety body. Flavors of cocoa and brasil nut.
Altitude,
meters
1650 - 2000
Variety
Caturra, Castillo , Typica
More about ITHACA COFFEE COMPANY
We are an organic certified coffee roaster. We have been roasting coffee in Ithaca, NY since 1982. Our roasts are profile roasted to expose the unique flavors and aromas inherent, and to develop sweetness. We strive to maintain a clean, balanced acidity while minimizing the impact of the roast.
Read more...
No Customer Reviews
Be the first to write a review.