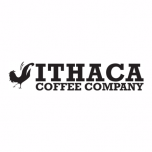 Grown in southern Mexico. Soft, honeyed acidity. Light, juicy body. Flavors of strawberry and stone fruit.
Altitude,
meters
1200 - 1500
Variety
Bourbon, Caturra, Catuai
More about ITHACA COFFEE COMPANY
We are an organic certified coffee roaster. We have been roasting coffee in Ithaca, NY since 1982. Our roasts are profile roasted to expose the unique flavors and aromas inherent, and to develop sweetness. We strive to maintain a clean, balanced acidity while minimizing the impact of the roast.
Read more... Enjoyable cup
very drinkable, smooth cup of coffee enjoyed black as well as with frothed milk. I was glad I ordered the 5lb bag because it didn't last long :) delicious!!
This is hands down the best coffee I've had on Spinn to date. It's light but flavorful (slightly fruity); easy to drink black!