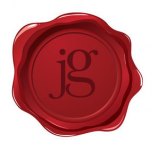 Our prized "jewel" which features a flavorful blend of African & Central American coffees micro-roasted to perfection.
Altitude,
meters
1825 - 1825; 1650 - 1650
Country
Colombia; Honduras
Notes from the curator
Micro-roasted with close attention to detail this opulent blend caters to the connoisseur of fine coffee. It is featured in some of the finest restaurants in the country and is our most talked about coffee. Hand crafted using our proprietary roasting process it is our most unique and flavorful blend. Some say it leaves an everlasting taste of excellence on the palate, but then "Diamonds" are forever.
More about J GURSEY COFFEE
J Gursey launched his company from his parent's garage in 1993 with a $100. After traveling the world as the personal coffee chef for many celebrities, the company soon transitioned into a luxury provider of gourmet coffee for high-end hotels & restaurants. CLEAN AIRBED PROCESS = BETTER TASTING COFFEE
Read more...
Good medium roast coffee
This isn't our favorite coffee but it has an interesting flavor profile. We might order again in the future looking for a bit of variety.

Excellent coffee
Love it!