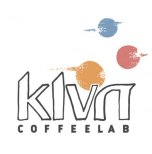 This coffee is is sweet and crisp. Flavor notes of this blend include candied chocolate and fruit flavors.
Notes from the curator
These beans are sourced and roasted to highlight any hot or cold drinks body which softens the fruit like acidity. This blend is great for any cafe or home brew.
More about KLVN Coffee Lab
The name in the letters is a refracted reference to Lord Kelvin, 19th century British mathematician and scientist of the scale of absolute temperature. We're a specialty coffee roaster focused on harnessing the inherent and transportive qualities that coffee possesses from its beginning.
Read more...
No Customer Reviews
Be the first to write a review.