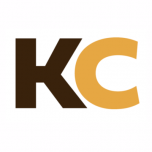 Kick up your morning routine a notch and revel in the floral aromas and citrusy sweetness of this Ethiopian powerhouse.
Notes from the curator
Ethiopia is widely considered the birthplace of coffee and produces some of the most unique and coveted heirloom coffee in the world. This triple-sorted lot comes from the Kochere woreda (district) of the region of Yirgacheffe, and it's one of the finest coffees we've ever tasted! These beans employ the washed process, and as such are more balanced, less earthy and more tea-like than dry-processed beans. Always crisp, sweet and absolutely delicious!
More about Koawood Coffee
We are a micro-batch roastery that specializes in bringing you the finest specialty coffee the world has to offer. In addition to our exquisite Signature Blends, our selection of Single-Origin coffee has something for everyone. Our ultimate goal is to provide you with a better cup of coffee by always roasting fresh to order.
Read more...
No Customer Reviews
Be the first to write a review.