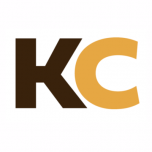 We are proud to offer this delicious, organic Sumatra Decaf; quite possibly the best cup of decaf you'll ever have!
Notes from the curator
Along with being Organic Certified, this a water process decaf, which means no nasty chemicals have ever been in contact with these beans. Drink your decaf with a smile!
More about Koawood Coffee
We are a micro-batch roastery that specializes in bringing you the finest specialty coffee the world has to offer. In addition to our exquisite Signature Blends, our selection of Single-Origin coffee has something for everyone. Our ultimate goal is to provide you with a better cup of coffee by always roasting fresh to order.
Read more...
Awesome bold flavor for decaf
This coffee has a perfect full bodied taste. Nobody would ever pick this as decaf in a blind taste test. I love a strong flavored coffee, but cant tolerate high levels of caffeine. This coffee fits my criteria perfectly. I ordered it on a Thursday, it was roasted, and shipped that same day. Arrived two short days later on Saturday. I will definitely be ordering this again, and again.