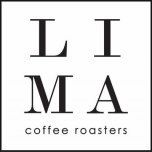 Notes from the curator
FROM THE FARM FAZENDA SERRADO IN MINAS GERAIS, BRAZIL. A CUP THAT YOU COULD DRINK ALL DAY LONG Brewing recommendation Pour Over Drip French Press Aeropress Espresso *OUR COFFEE IS METICULOUSLY ROASTED WITH THE PROFILE THAT BEST BRINGS OUT THE NATURAL FLAVOR FROM THE BEANS*
More about Lima Coffee Roasters
It is simple. We love people and how coffee brings us together. We are passionate about our relationships with our farmers and local artisans in order to create excellence in every cup.
Read more...

Well-balanced and versatile
This is a good, solid, bright and only mildly bitter coffee. Not terribly challenging to the palate yet quite delicious. An all-rounder that will serve varying tastes well.
Not good for cold brew
Definitely get the orange notes in this coffee, and it's definitely smooth but more on the acidic side. Not very good for cold brew, so keep that in mind when choosing.

Solid medium roast coffee
Nothing special. Just a good cup of coffee. This was my 2nd coffee to try with the Spinn, so my rating my go up or down once I've had more to compare it to. If I got a cup of this at a coffee shop, I would be very pleased with it, but I probably wouldn't run tell all of my friends about it. excellent coffee
I find this medium roast a easy choice to drink all. very balanced
Smooth and rich A nice, medium roast
I think I liked Pacaya a little better, but this was a good solid coffee taste.