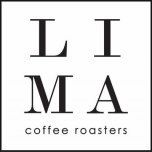 This is a Rich, Chocolatey & Smooth medium dark blend crafted with multiple brewing methods in mind.
Processes
Fully Washed; Natural
Notes from the curator
Brewing recommendations: Espresso Drip Pour Over French Press Rich, Chocolatey & Smooth The number 11:11 makes you stop and reflect on life. While we were building our dream, we saw it manifested in various ways as a reminder to never give up. We hope that this blend would help you take a pause and pursue your dreams!
More about Lima Coffee Roasters
It is simple. We love people and how coffee brings us together. We are passionate about our relationships with our farmers and local artisans in order to create excellence in every cup.
Read more...
Super Smooth and Creamy
These beans taste very smooth and creamy! Excellent chocolate notes for a dark roast that is not overly roasted. Would highly recommend for a great mix up to whatever your routine is!
Great cup of coffee with spin
Makes a great mug with the Spinn, smooth and tasty, would highly recommend sour coffee
I've ordered it as my first coffee pack after spinn arrived. The coffee is sour and not to my taste at all.
by Volodymyr Prysiazhniuk
Not Great
I ordered this coffee because of all the great reviews. At best this is a medium roast. Espresso shots and americanos are very sour. Coffee was decent but the moment it started to cool it became sour. Would not recommend. wow
Definitely a repeat on this one!
Can't go wrong with this.
This bean has become our go-to for automatic ordering. Normally, I keep the automatic order varied with a bit of experimentation, but very few coffee beans stay on the rotation. This was the first and now most common on the stack. It produces an excellent, smooth, darker medium coffee. Works for both an espresso and as a drip. A great bean.
by Joshua et Hannah Sholes