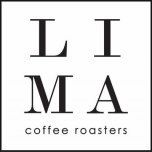 Tasting notes: Dark chocolate, Brown sugar & dried cherry Medium roast
Notes from the curator
The Pacaya volcano is located in the southern edge of a sizable volcanic caldera which contains the Amatitlan Lake. San Vicente Pacaya's coffee growing areas start at altitudes of 1500 masl. Adequate rain, soil, and humidity provide optimal growing conditions and an excellent opportunity for coffee beans to develop complex, chocolate notes. Brewing recommendations: Pour Over Drip French Press Aeropress
More about Lima Coffee Roasters
It is simple. We love people and how coffee brings us together. We are passionate about our relationships with our farmers and local artisans in order to create excellence in every cup.
Read more...

Not good
This coffee is bitter and I found a rock mixed in with the beans…
Decent.
Decent. MUCH better than the other two coffees I tried from this roaster. Would I buy it again. No. very balanced cup
I found this coffee very balanced and very enjoyable! really good !
I really enjoyed this cup. I loved this coffee! the cherry added just a hint of sweetness/tartness that added nicely to the overall taste. Very rich, nice flavor! Too much cherry
overwhelming