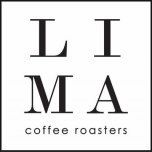 Enjoy our beans we use for our signature cold brew!
Notes from the curator
Our signature cold brew recipe is the perfect iced drink that is delicious on it's own as well as with milk and sugar. Perfectly balanced with a chocolatey smoothness.
More about Lima Coffee Roasters
It is simple. We love people and how coffee brings us together. We are passionate about our relationships with our farmers and local artisans in order to create excellence in every cup.
Read more...
No Customer Reviews
Be the first to write a review.