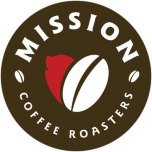 Balanced daily all day drinker. This is a post roast blend of a medium roast Mexican along with a dark roast Nicaragua.
Notes from the curator
We have a 1971 air-cooled VW Bus as our delivery van when distance and weather permit. This coffee is in honor of old VW lovers everywhere. We post roast blend two coffees to create a balanced blend of a medium roast and a dark roast for all day sipping. This is a coffee that you can use to get some work done, or for a mellow time on the porch. Also goes great with ice cream and pie for as a dessert coffee.
More about Mission Coffee Roasters, Inc.
Mission Coffee Roasters REALLY GOOD COFFEE WITH A MISSION We have over twenty years of experience with specialty coffee (since 1991). We are dedicated to providing our customers with the freshest coffee possible at a fair price while helping non-profits in our community and yours.
Read more...
No Customer Reviews
Be the first to write a review.