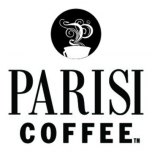 Lightly roasted to capture the silky body natural to this coffee.
Altitude,
meters
1850 - 2100
Region
Yirgacheffe, Gelana District, Borena Zone, Oromia Region, Ethiopia
Notes from the curator
Features notes of stone fruit, lemon and mango supported by black tea and vanilla.
More about Parisi Coffee
Great coffee is motivational. Inspirational. Timeless moments are often shared over a cup. So we take our coffee seriously. Selecting, roasting and brewing it right, is an art. Parisi Artisan Coffee is our proud, passionate homage to our Italian heritage. It's also our way to share our delicious traditions with you, so you can start your own.
Read more...
No Customer Reviews
Be the first to write a review.