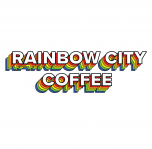 Five Points is a great breakfast coffee from Java, and expect notes of grains, malt, and black tea.
More about Rainbow City Coffee
Rainbow City Coffee roasts the finest coffees in Denver, Colorado, and we are on a mission to connect people through coffee.
Read more...
No Customer Reviews
Be the first to write a review.