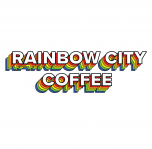 Union Station is a dark roasted coffee from Brazil, and expect flavors of chocolate and nuts.
More about Rainbow City Coffee
Rainbow City Coffee roasts the finest coffees in Denver, Colorado, and we are on a mission to connect people through coffee.
Read more...
mehhh
It's just fine. A little bitter but otherwise flat in taste.