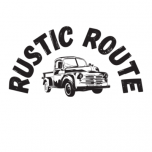 Front porch sitting…is there any better way to start the morning? Take your time and sip this light roast coffee.
Altitude,
meters
1700 - 2000
Variety
Ethiopian Yirgacheffe
More about Rustic Route Coffee
Small Batch Coffee Roaster. Roasted fresh in Barnesville, Maryland, located in the beautiful Montgomery County Agricultural Reserve – we are a LGBTQ women owned and operated company dedicated to quality roasting, a fairly sourced product, and giving back to help those in need.
Read more...
No Customer Reviews
Be the first to write a review.