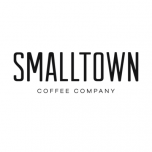 A smooth coffee with medium mouth feel. Low acidity with nutty and cocoa flavors.
Notes from the curator
Brazil is the largest coffee producing country in the world. The coffee is not typical complex and has a mild acidity, which make for a very approachable cup.
More about Smalltown Coffee Co.
Coffee is craft. From beginning to end, it's excellence depends on the willingness of hard working men and women to choose to do things the right way. Usually the hard way. Those are the kind of people we are, and the kind of people we partner with from farm cup. The proof is in the coffee.
Read more...
No Customer Reviews
Be the first to write a review.