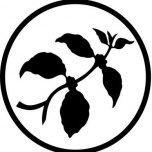 Notes: Caramel, toffee, and pecan with a bold finish.
Notes from the curator
"Everybody breathing dirt, eating dirt-they call it 'pay dirt,' for Youngstown clean would be Youngstown out of work." – Frank Bohn The steel industry dominated every aspect of life in Youngstown and has been the epicenter for the rise and fall of the city. As Youngstown undergoes a rebirth from its economic downfall, we pay tribute to it's past with this dark roasted blend.
More about StoneFruit Coffee Company
StoneFruit Coffee Co. is deeply rooted in the city and culture of Youngstown, Ohio. StoneFruit is a dream come to fruition, a hobby gone wildly out of control. We are excited to share the thing we all love with the world, which is high quality, artisan roasted coffee.
Read more...
Good solid taste
Dark roast