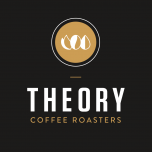 Tres Fuertes, which means 3 strong, is a blend of 3 bold coffees from Central and South America.
Processes
Pulped Natural; Fully Washed
More about Theory Coffee Roasters
We are a Collaborative of coffee roasters working together to roast the finest coffees in the world to their optimum roast level. We roast to bring out the complexity, clarity, and natural sweetness to the forefront of each cup.
Read more...
No Customer Reviews
Be the first to write a review.