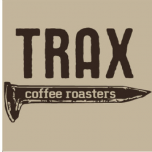 Organically Grown and Fair Trade. Shade grown. Hints of orange, milk chocolate and honey.
Altitude,
meters
1300 - 1700
More about Trax Coffee Roasters
We are a micro batch roaster specializing in only the highest quality beans. We are located in Beacon, NY which is in the center of New York's beautiful Hudson Valley. Our attention to quality is unsurpassed and we take great care in crafting the best roasted coffee.
Read more... I am not an expert
I'm currently switching to Spinn from Nespresso, where I enjoyed Nicaragua the most. To me the flavour was thin, and bitter, my first thought was 'Joe to go' if you know that stuff. I'm going to throw the rest away, life is too short to drink coffee which you don't enjoy, and I only drink one cup a day

Light and sweet
A good light coffee with strong hints of honey. A little too "bright" for my liking, but a good choice for those searching for a light morning coffee.