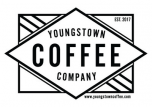 From the El Cerro Estate, often called one of the worlds finest coffee estates.
Altitude,
meters
1300 - undefined
Notes from the curator
Full-bodied and firm acidity. This coffee has an unique silky flavor, a full well-balanced body and an intensity that fills the palate, and a superb, intriguing aroma that creates an outstanding eloquent profile.
More about Youngstown Coffee Company
It's been 20 years, as a family, in pursuit of the greatest coffees from around the globe. But what was passion, is now our craft. These single origin beans and hand crafted blends represent our dedication, our love & our hard work placed in every step of that journey.
Read more...

Beautiful Bold Brew
Beautiful brew! Very smooth and rich in favor from the first drip to the last. Certainly will be coming back to this one. The Spinn machine extracted every nuance of flavor in this coffee. Very pleasant to sip and enjoy. You won't be disappointed.