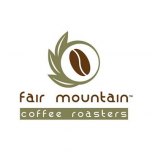 Nice floral aroma, with a delicate body. Highlights of blueberry, orange & lime come through an underlying creaminess.
More about Fair Mountain Coffee Roasters
In 1984, our founders Greg & Barbara met while working for a coffee importer in NYC. Together, they learned the business, from 'farm to cup'. In 2008, they started FMCR, fulfilling their dream of roasting the very best specialty coffee. Their knowledge and passion are in every roast & every cup. Enjoy.
Read more...
No Customer Reviews
Be the first to write a review.