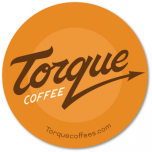 Superb balance & sweetness, stone fruit, honey, black cherry & rich milk chocolate.
Altitude,
meters
1650 - 1850
Notes from the curator
FAPECAFES - Federación Regional de Asociaciones de Pequeños Cafetaleros Ecológicos del Sur, founded in 2002 in the south of Ecuador, FAPEACFES developed the commercialization of specialty, organic, Fair Trade coffee with a goal of improving the quality of their coffee and the livelihoods of their producers. Since 2002, FAPECAFES has had BCS and Flocert organic certifications. The coffee is fermented for 14 hours then washed and dried on solar beds.
More about Torque Coffees
Beautiful Coffees With Radical Equity. With Torque's Proportional Pricing, 20% of the price of every coffee was pre-paid to Coffee Producers. Whether it s delightful single origin coffee or a sweet & balanced coffee composition, every coffee is 100% amazing & pays 20% to farmers.
Read more...
No Customer Reviews
Be the first to write a review.