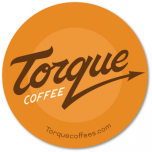 Ridiculously sweet, syrupy, honey, brown sugar, grape & melon, cacao nibs with a touch of peach & nectarine.
Altitude,
meters
1850 - 2000
Variety
Caturra, Dos Mil, Castillo
Notes from the curator
Don Mario comes from generations of coffee farmers in his family, but had left the town of Jerico to pursue a degree in engineering in Medellin. He retired as an economist from one of Colombia's principal banks and returned to Jerico with his wife, Liliana, to start coffee farming. He and his wife live happily in Jerico, Antioquia and are dedicated to their farm.
More about Torque Coffees
Beautiful Coffees With Radical Equity. With Torque's Proportional Pricing, 20% of the price of every coffee was pre-paid to Coffee Producers. Whether it s delightful single origin coffee or a sweet & balanced coffee composition, every coffee is 100% amazing & pays 20% to farmers.
Read more...
No Customer Reviews
Be the first to write a review.