The latest
Spinn Coffee Machine

shipping update
January 20th 2022
Target milestones
We are kicking off the new year with over two-thirds of back-ordered units making great coffee in homes across the nation. Over the holidays, we were also happy to announce a very exciting milestone - 1M servings made possible by all of you, our Spinn Circle!
This year we are looking forward to more exciting events and we can't wait to continue disrupting the coffee industry with many great new features that we have been diligently working on and that will be made available to all Spinn Coffee Maker owners throughout 2022.
For those of you who have yet to receive your Spinn Coffee Maker, we thank you for your patience and continued support as we navigate the uncertainties surrounding new Covid variants, and how these affect our schedule. Please rest assured that you will be brewing great Spinn Coffee in no time!
Updated Shipping ETAs
The ever-changing climate with our international shipping operation has been nothing short of challenging. Currently, due to the new Covid-19 restrictions brought on by the rapid spread of Omicron, our distribution team will be following lawmakers' recommendations to keep everyone safe and healthy. This means that we have had to cut down the number of units being fulfilled on a daily basis which has slowed down our fulfillment rates. Subsequently, our shipping estimates have had to be updated to reflect the effect of these new measures and we are estimating that all remaining orders will be fulfilled by April 2022.
Next Spinn Accessories Shipment
Late last year we communicated that due to the
Global Supply Chain Crisis
our next shipment of Spinn Accessories had been delayed to January 2022. The container has since arrived at our distribution center and is being processed for shipment. If you ordered a Spinn Plus or Spinn Pro bundle, independent tracking information will be sent out as soon as your Carafes and Milk Frothers are on their way. You can feel free to contact
info@spinn.com
if you have any questions about your shipment, or if you need to update your shipping address.
Fulfillment for All Batches
With Chinese New Year right around the corner, our Production Team located in Shenzhen, China has been getting ahead of the holiday crunch in order to guarantee that the factory holiday hours do not affect our shipping schedule further. We can therefore guarantee that the festivities will not produce more delays in the shipment of your Spinn Coffee Maker. If you have any questions about your specific order or about any of the other topics included in this note, you can contact our Live Support Team through the Spinn App or you can send us an email at
support@spinn.com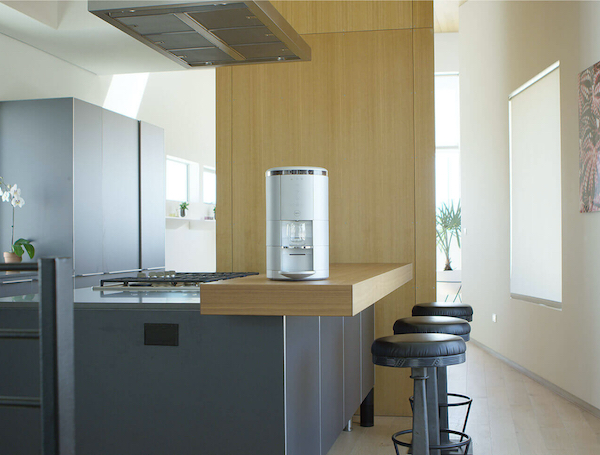 Thank you!
Though we have had delays in shipping throughout the years and had a very unpredictable 2020, we are very excited to have everyone taste the amazing coffee made by Spinn.
It's because of you, our customers that we strive for excellence. We hold your opinion very dear to our hearts and will tirelessly work to deliver something truly magical.
On behalf of the entire Spinn Team, we want to thank you!

Roderick De Rode
Spinn CEO