4th Batch Sold Out
5th Batch Ships End of 2018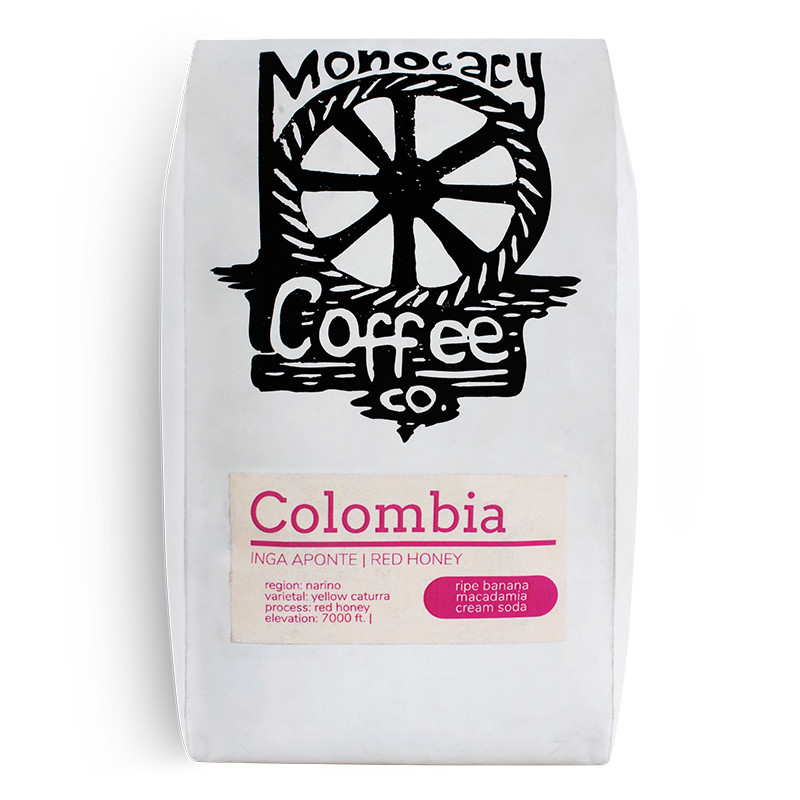 Special processing, high elevation and volcanic soil combine to make this holding exceptional.
Notes from the curator
Most notable is the story of the Inga Community, the purveyors of this fine coffee. Descendants of Incas, this community was shielded from outside contact until the late 1900s. Unfortunately by the '90s criminal enterprise took advantage of the fertile soil, which was used to produce heroin. However, the past decade has seen reform, and the Ingas have turned to a new crop; coffee!
More about Monocacy Coffee Co.
Roasting in the shadows of the defunct Bethlehem Steel mills, Monocacy Coffee Co. utilizes coffees that are both tasty and interesting. At Monocacy, we love hip-hop, we love wings, we love old video games and, most of all, we love good coffee.  
Read more...
Colombia
Yes as it has been said - Unique Just was not for me.
Very unique!
Colleagues and I enjoyed this coffee, not really like anything we've had before. Its worth a try for sure.