Original
$1499
$999
Spinn Original Coffee Maker
NANO water filter
$15 coffee credits*
Original Plus
$1599
$1049
Spinn Original Coffee Maker
NANO water filter
$15 coffee credits*
Milk Frother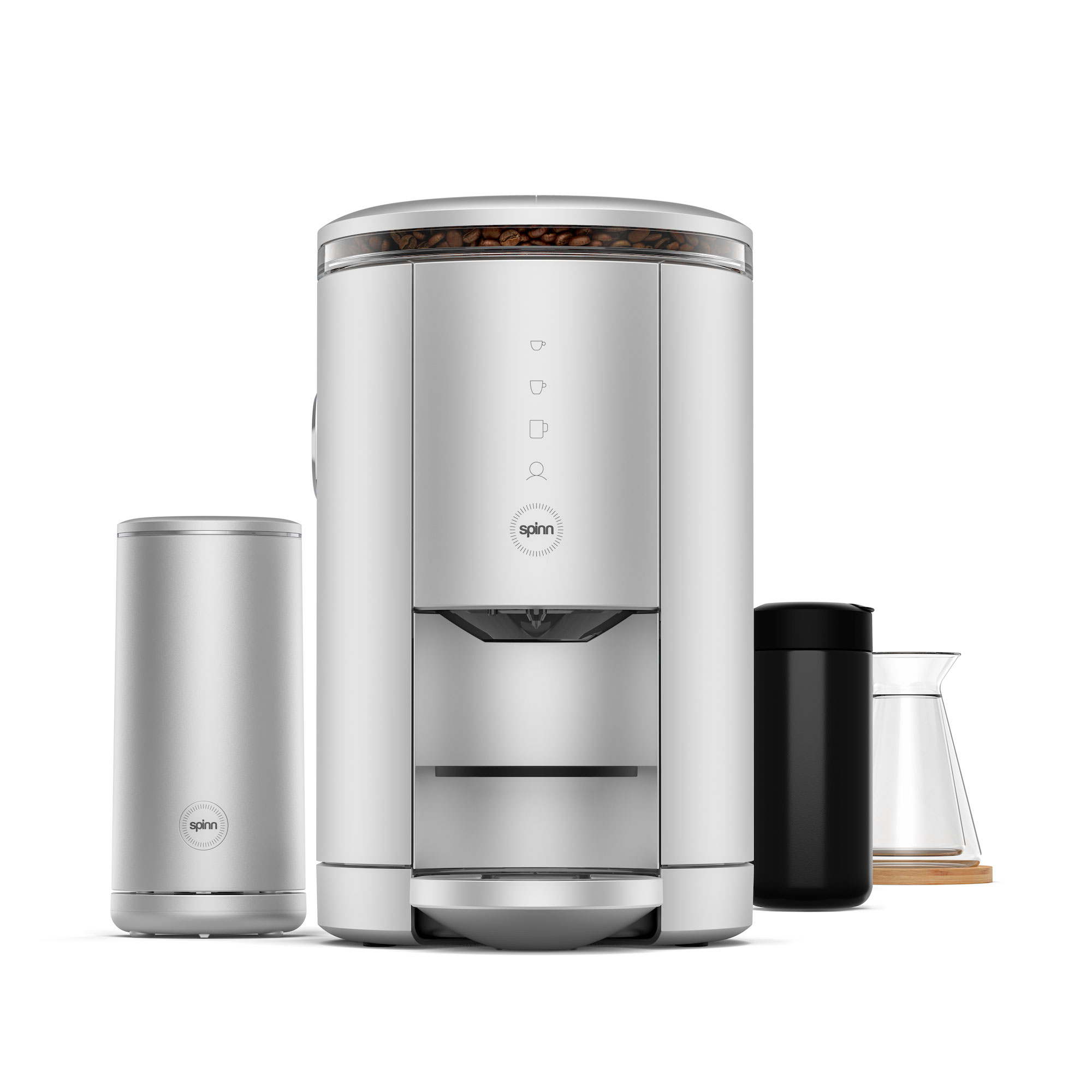 Original Bundle
$1799
$1149
Spinn Original Coffee Maker
NANO water filter
$15 coffee credits*
Spinn Carafe
Milk Frother
11oz Black Travel Mug
*When you buy a machine with coffee credit, you will receive a code with said credits to spend in the Spinn Market. The credits will be uploaded to your Spinn Account and you can review them in the COFFEE CREDIT section of your settings.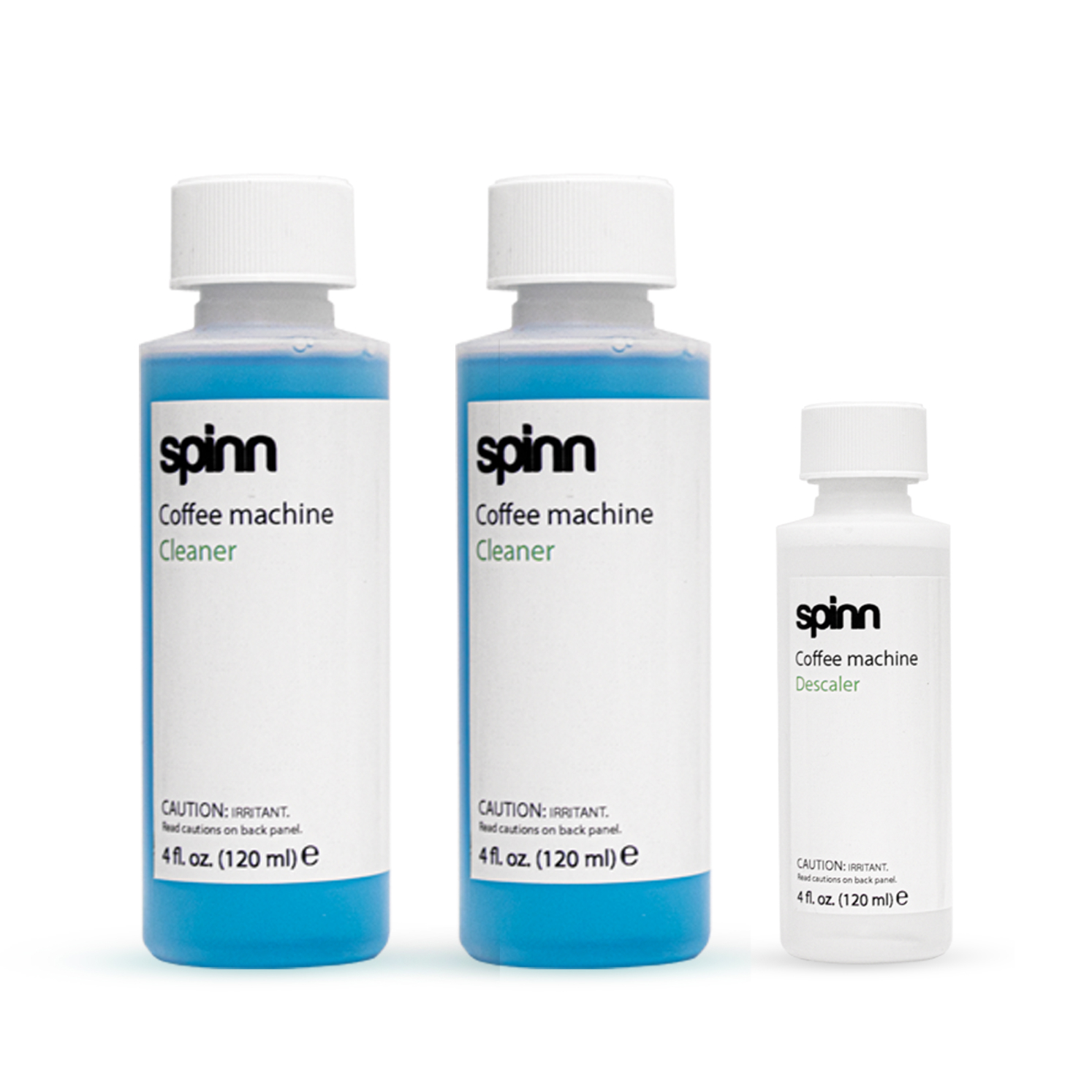 Maintenance kit
$32
Water filter
$26
Milk frother
$99
Carafe
$65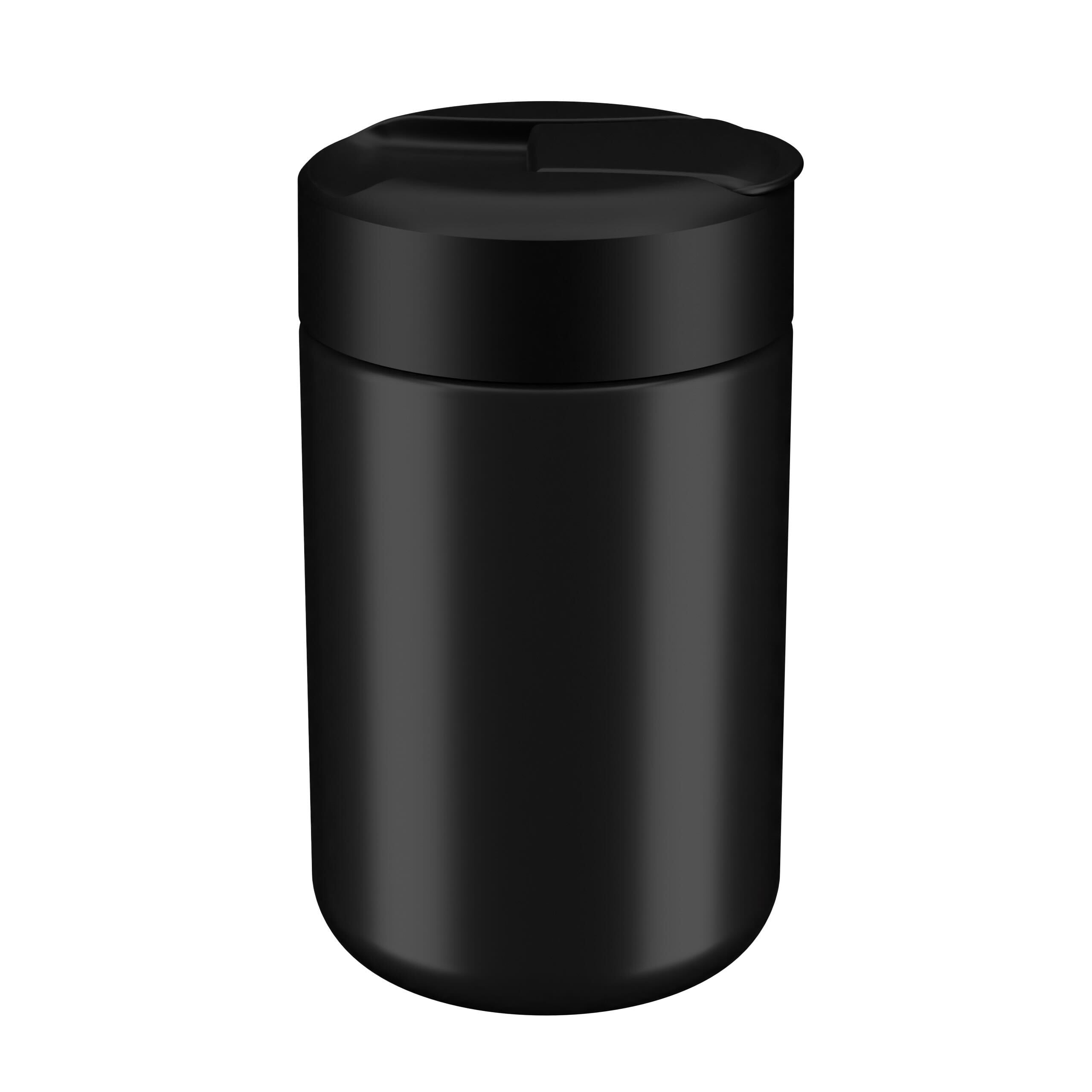 Travel Mug Black (11oz)
$30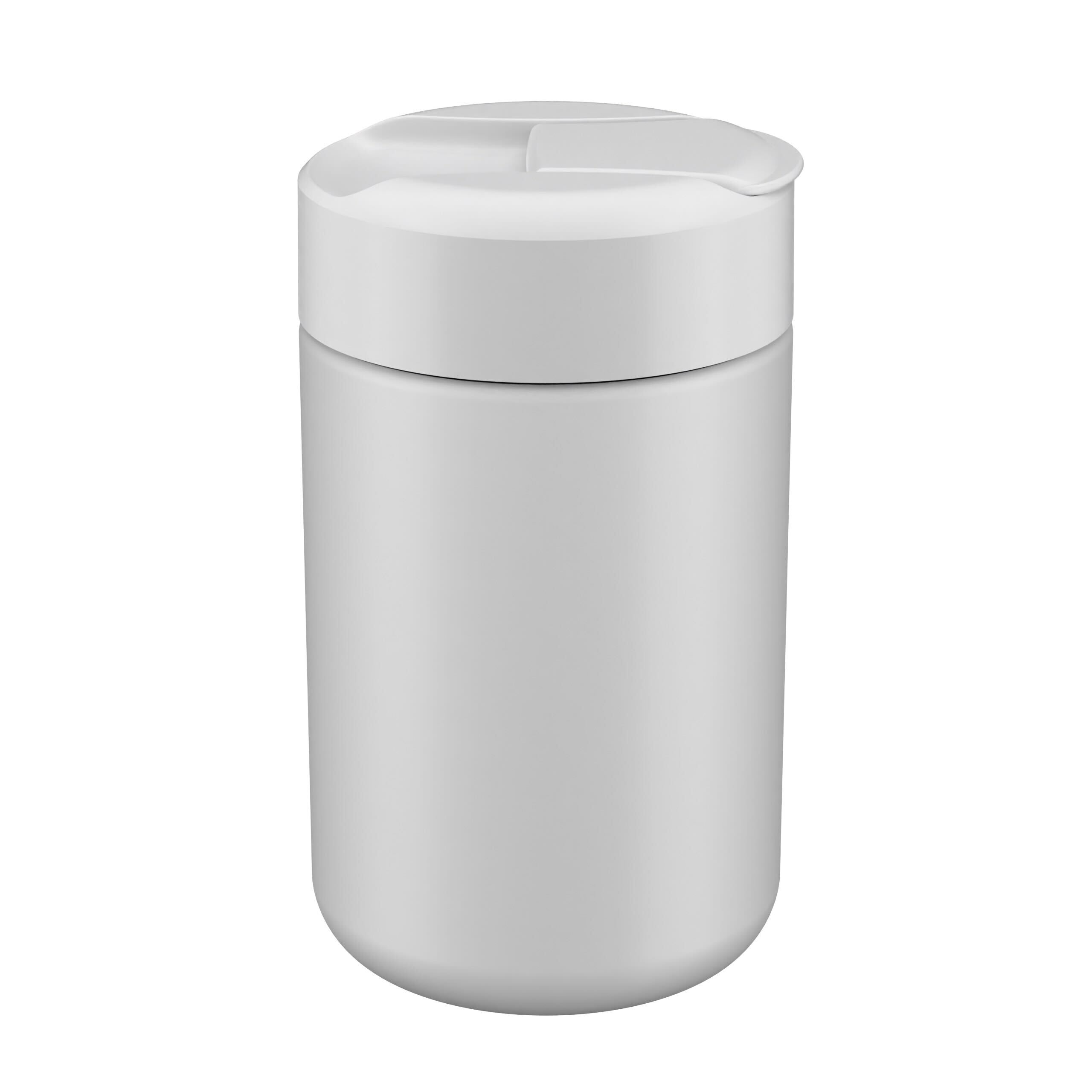 Travel Mug White (11oz)
$30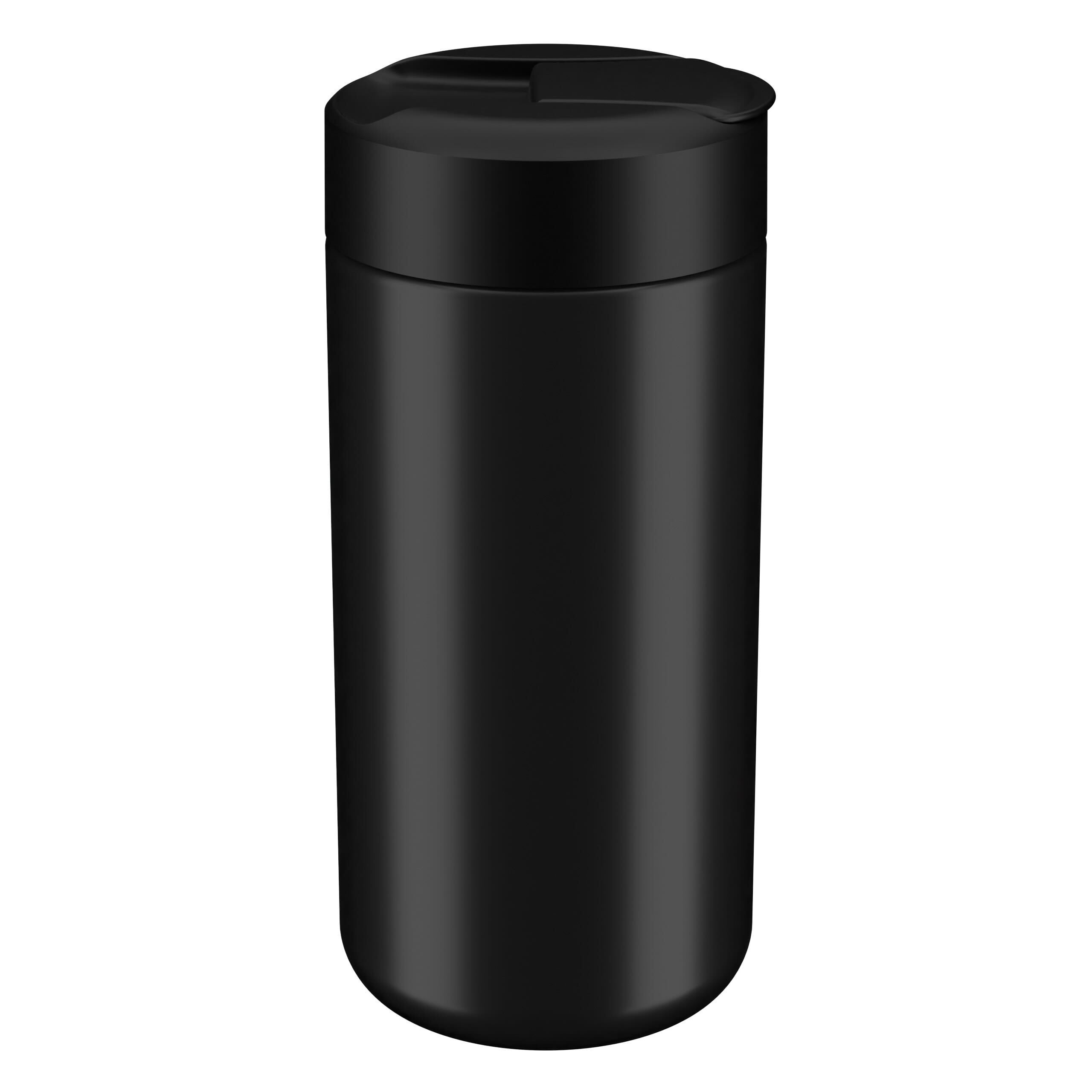 Travel Mug Black (15oz)
$35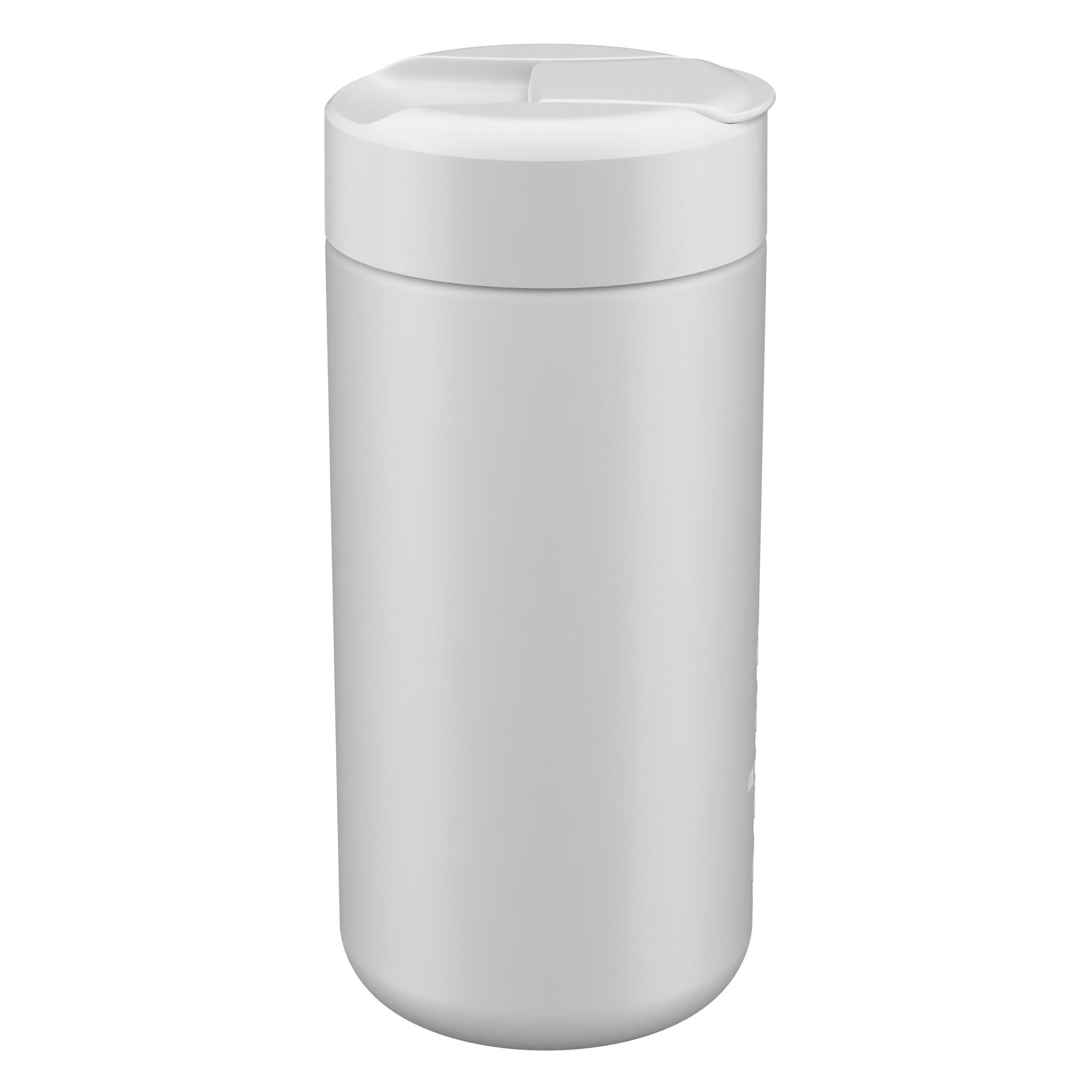 Travel Mug White (15oz)
$35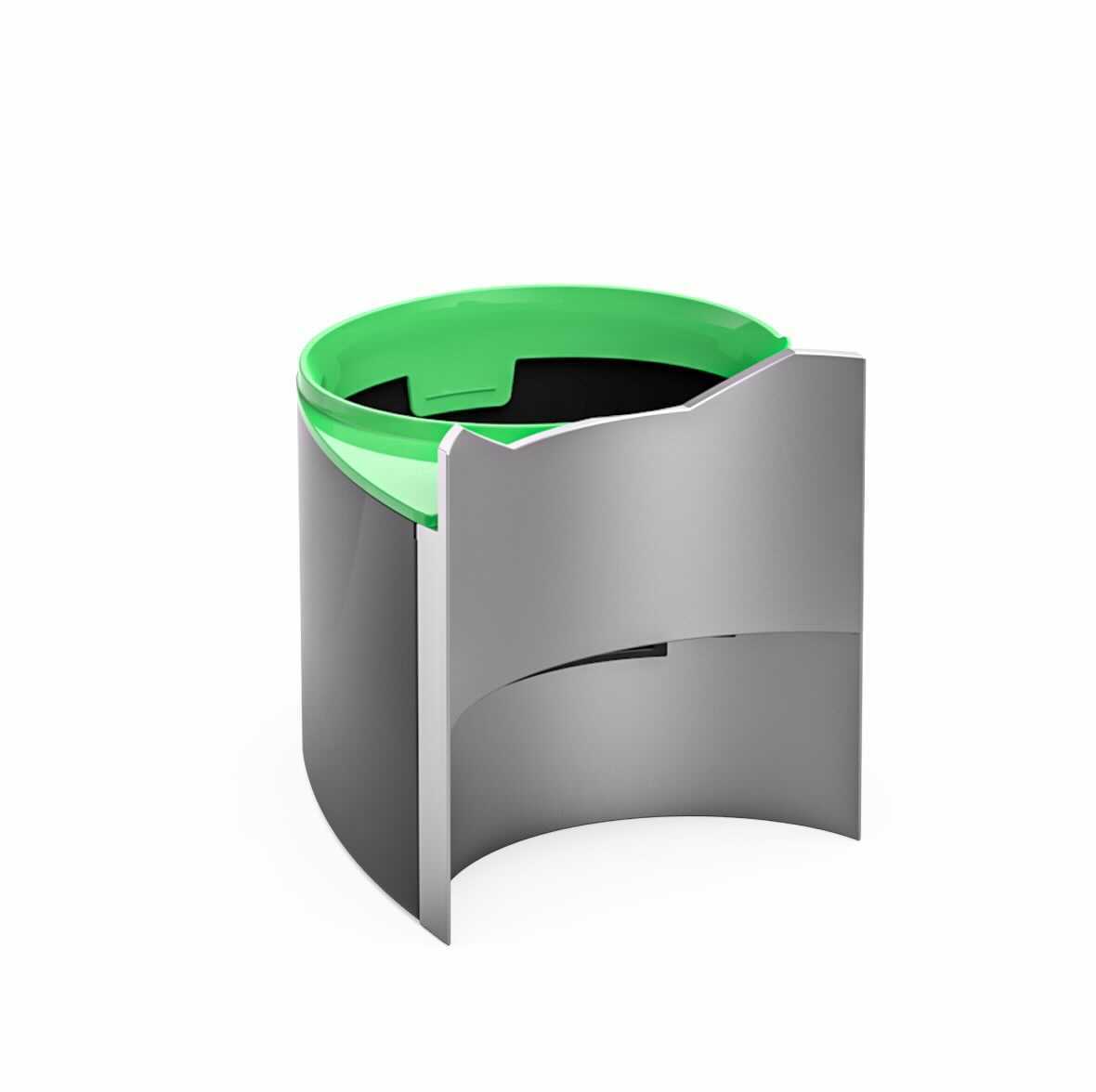 Residue bin with lid
$45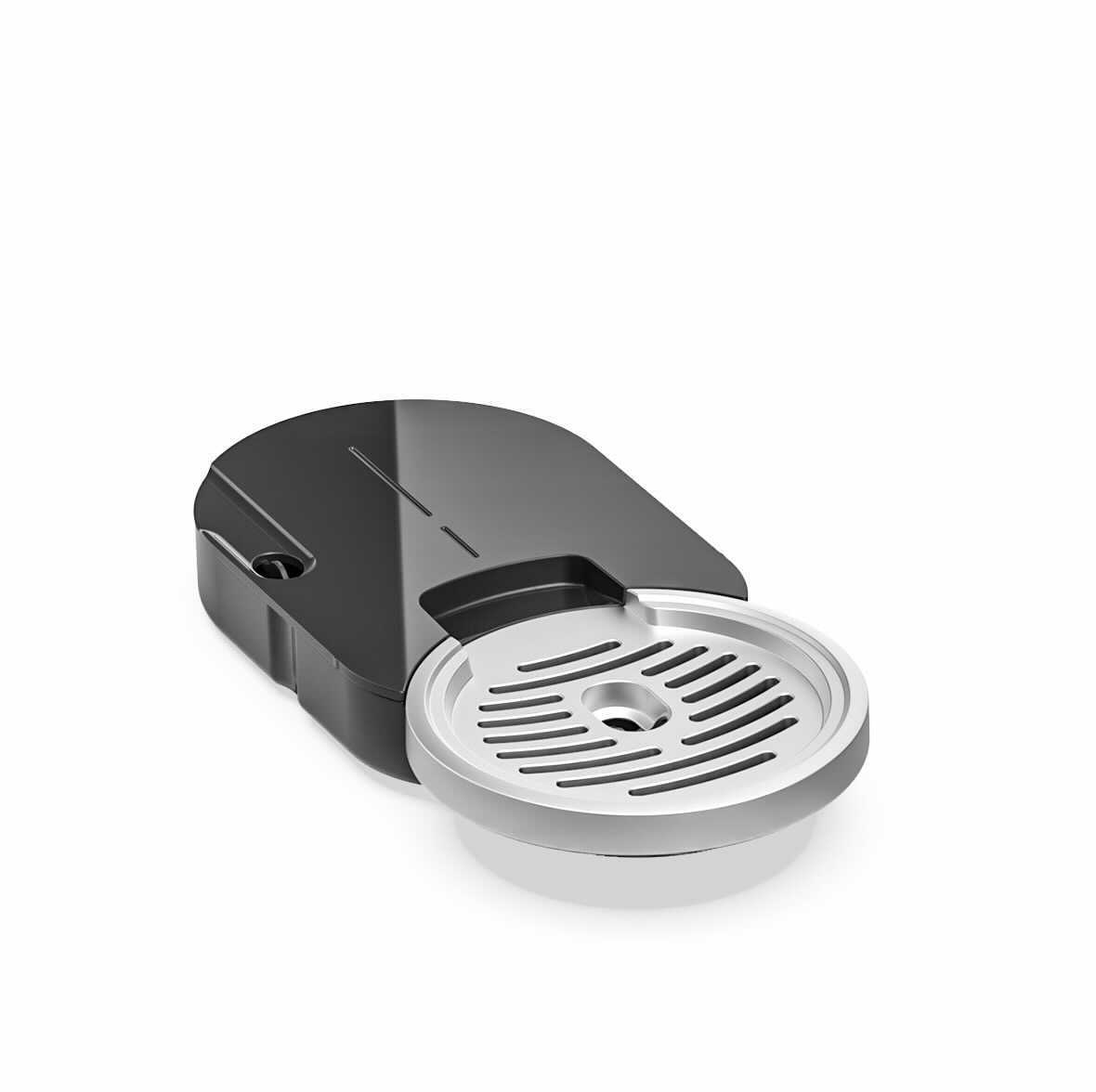 Drip tray
$45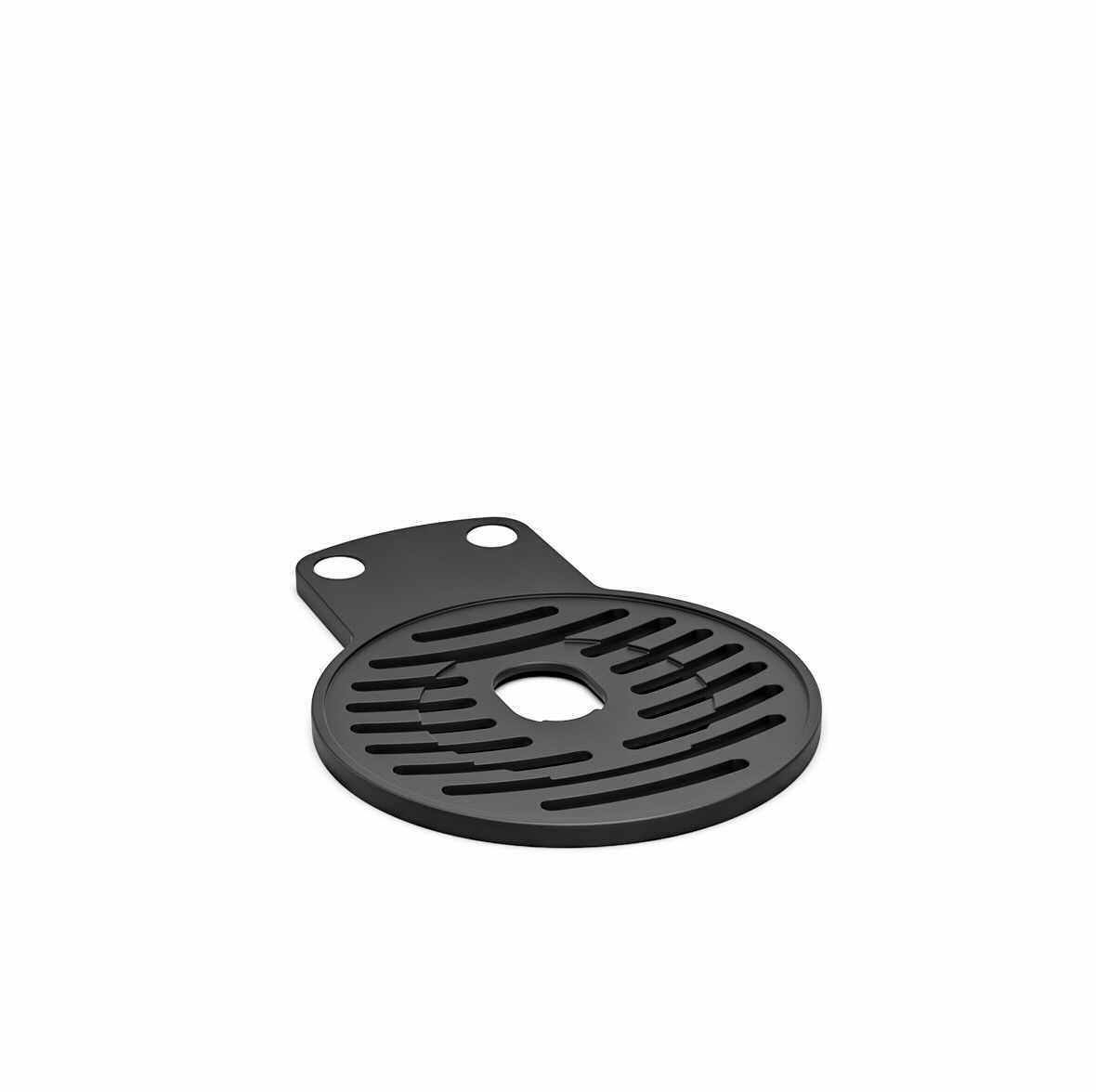 Cup holder
$25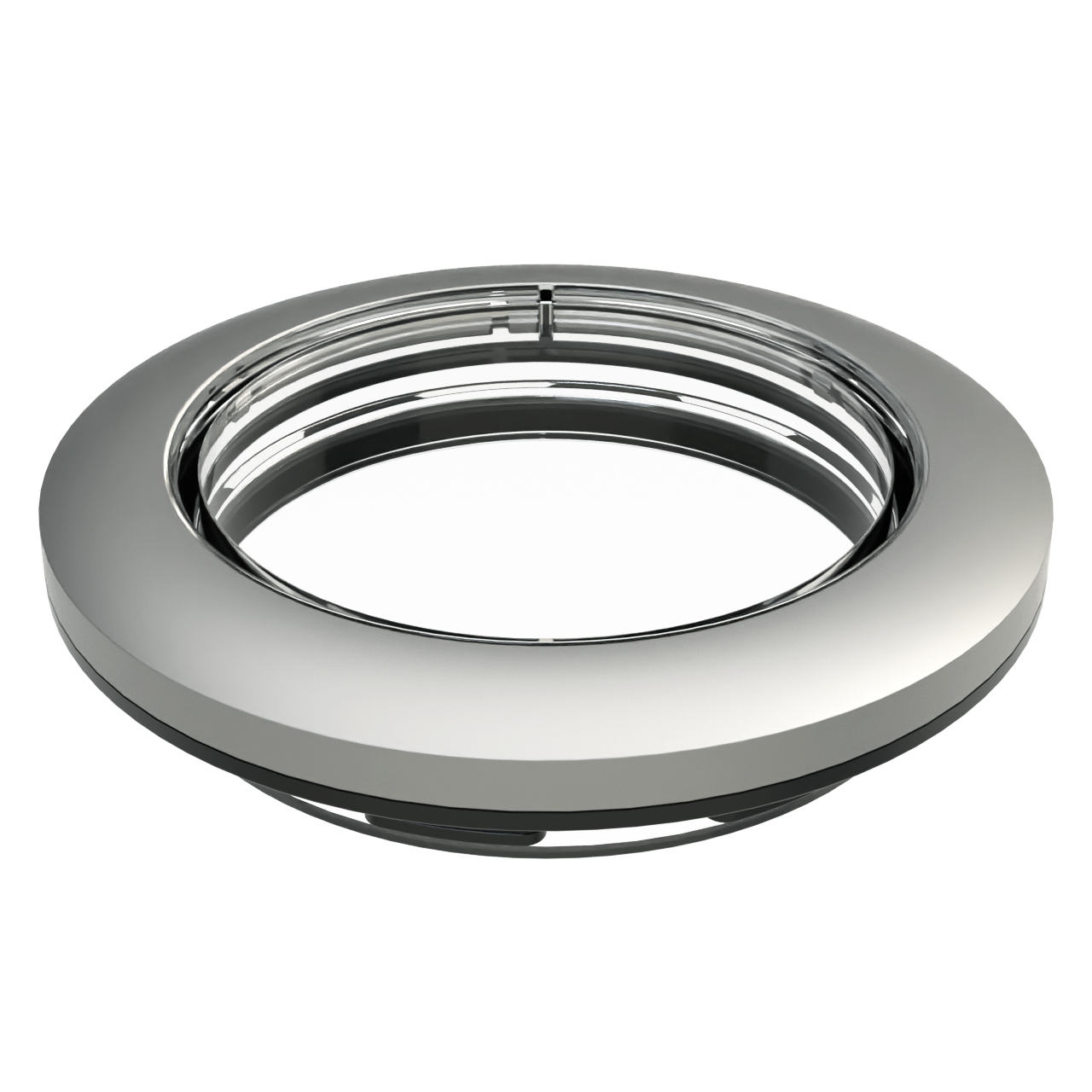 Milk frother lid
$20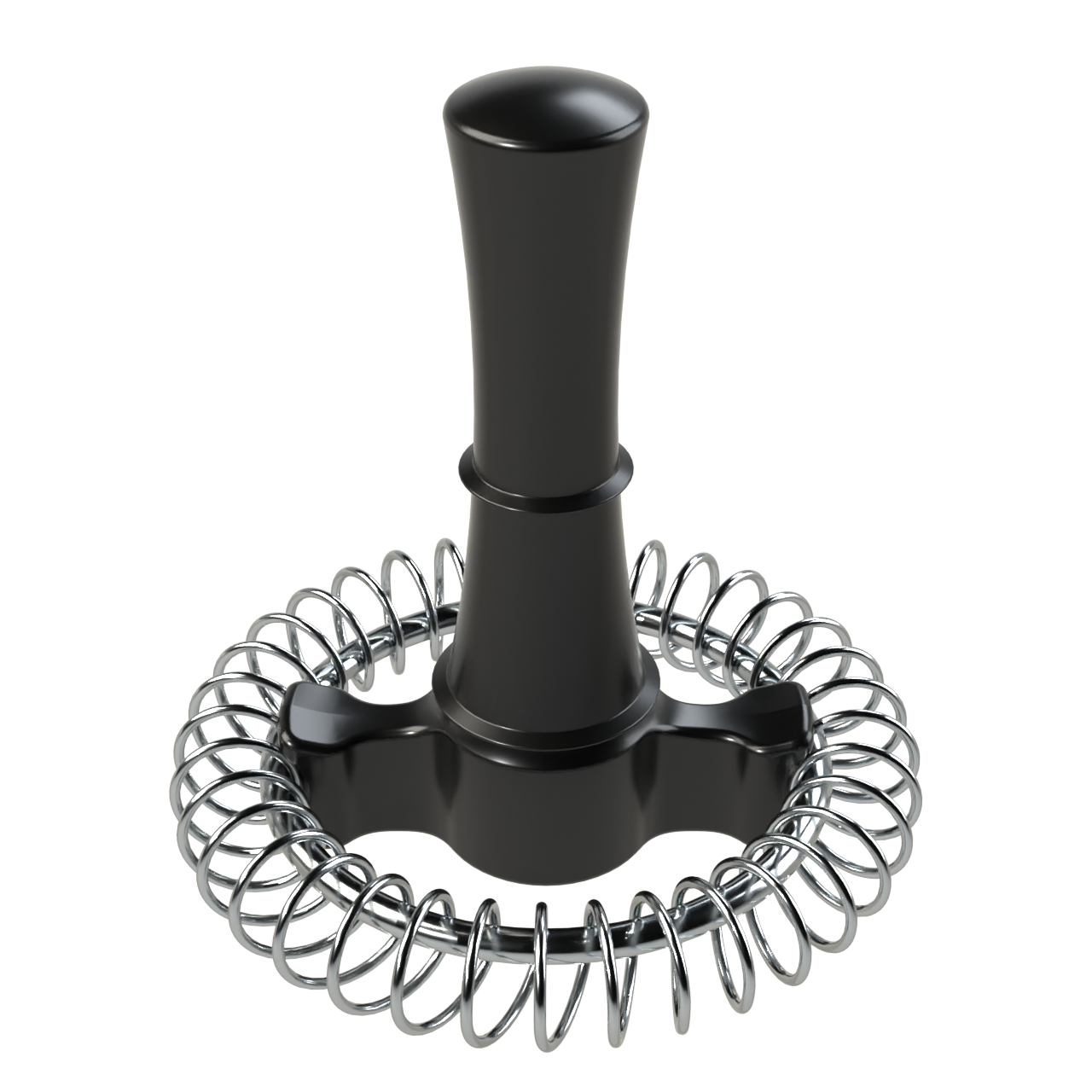 Milk frother whisk
$15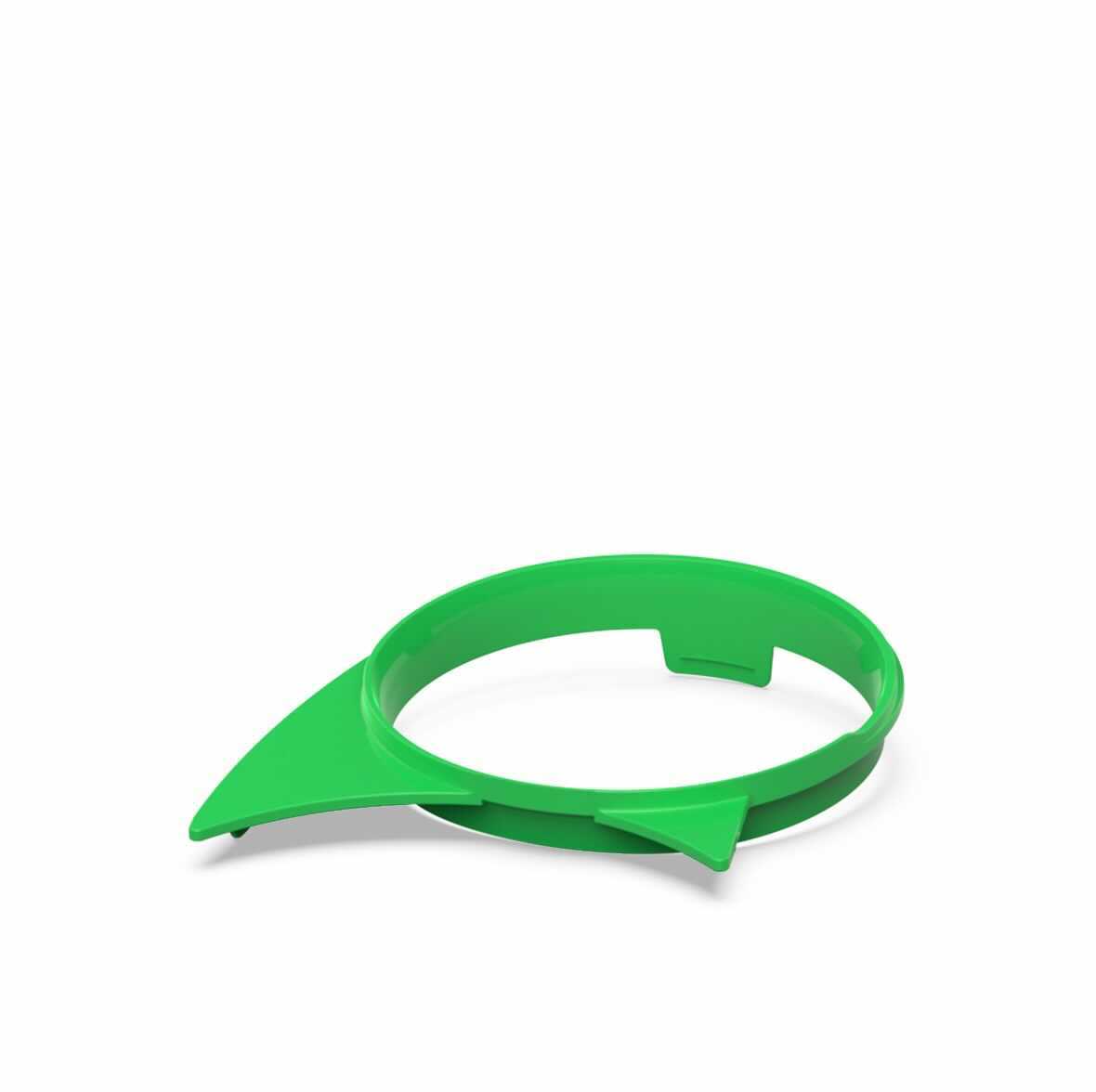 Residue bin lid
$15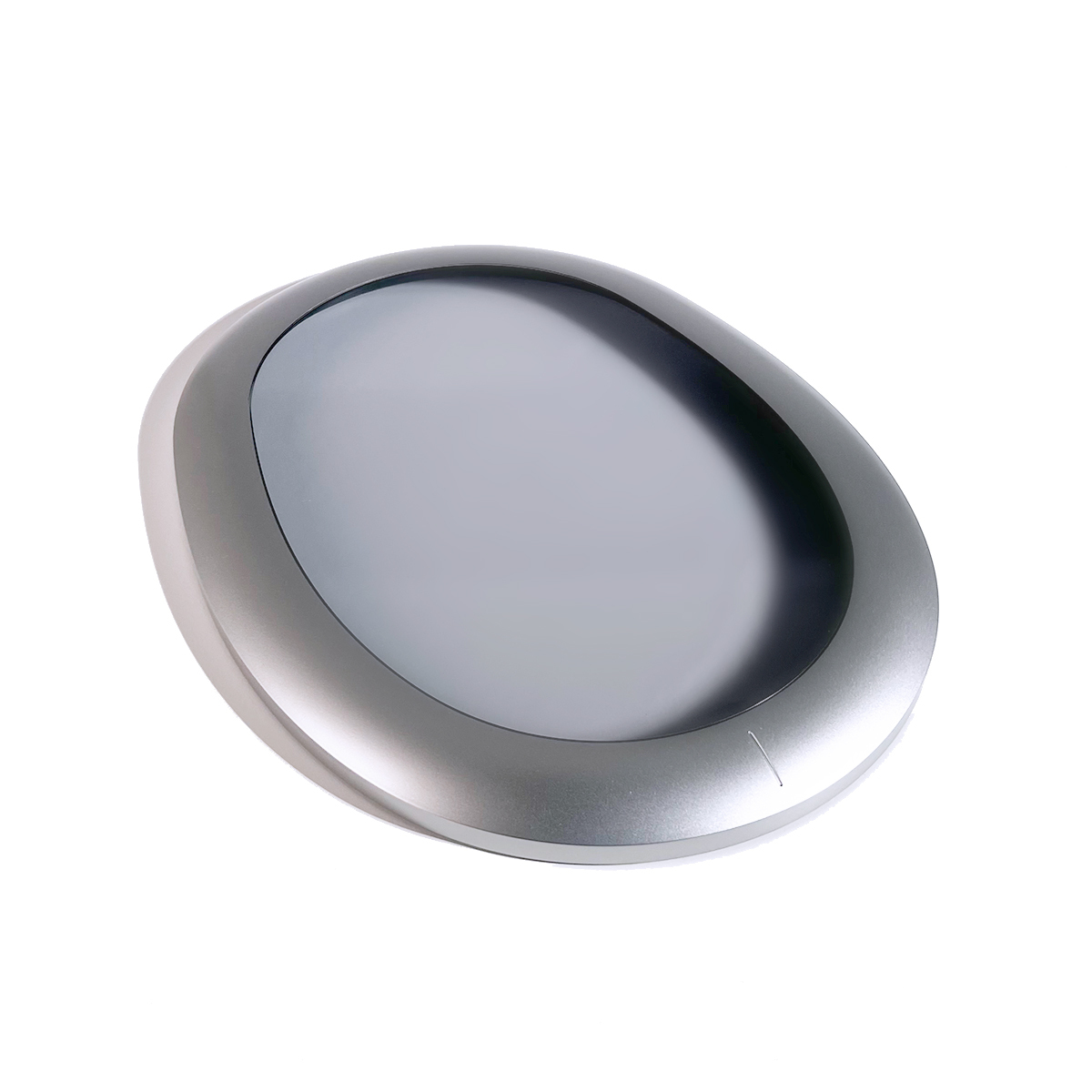 Hopper Lid
$45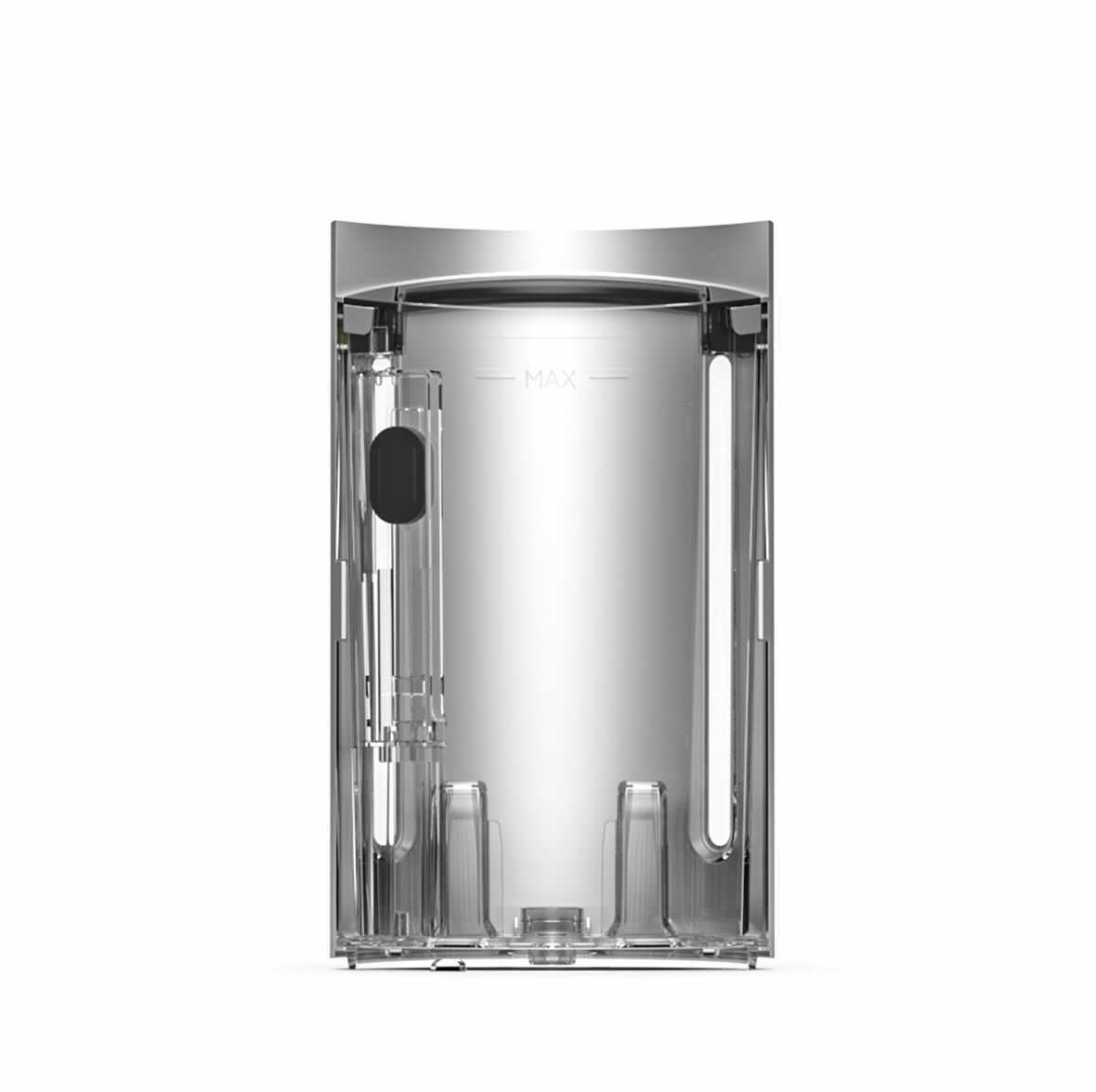 Water tank
$55
Worth the 5-year wait
Just got it yesterday and so far, so good. Onboarding was very slick and setup was a breeze. Everything about the UX is well thought out. Brews a great cup of coffee, espresso, etc. and is incredibly quiet. Cons: I started with Starbucks beans b/c that's all I had around my house, and every time I brew a cup, I get a notification that I'm not using the right beans - it's looking for a scan of a package of beans sold only through Spinn's network which is annoying. The other con is really more of a "would be nice to do for your customers." It would have been nice to have cleaning & descaling solutions and an extra water filter included. Having said that, maybe there's an option to include these with new purchases but since I ordered my Spinn almost 5 years ago, I wouldn't know. I am seriously thinking about purchasing a Spinn Pro for my office - the ability to connect it to a waterline is really appealing.
Hole in adjustable recipes
I would like to make a coffee using 20 gm of coffee and 5 oz of water. There is a hole in the adjustability of the recipes as i can't do that. Please add a totally custom recipe without limits, if possible. Otherwise, amazing machine. Set up did not go smoothly (took 4 tries, and still does not recognize complex wifi passwords), and if you log out you have to completely set it up again, but mostly now works flawlessly and makes great coffee of all types. My first week of ownership.
Best coffee maker money can buy!
It was so worth the wait! Words cannot describe how good this thing makes coffee!
A Couple months in...
Overall, I love this machine. I have had to have some expectations re-aligned, and I have ideas for improvement, but no gripes on core functionality. It makes great coffee very efficiently, i.e. high extraction for less beans and there is no waste as advertised. The extraction is so efficient/high it takes a little getting used to when homing in on your personal recipes. Very low maintenance as well. Observations I wish I knew going in: 1. Requires a lot of emptying & refilling. So much so that if you're not doing it proactively, just about every time you go to make coffee there's something you need to do first. Most often is the drip tray (even though it's already big) and second most often is the water reservoir. This is because it auto-cleans & rinses so often. I cannot fault Spinn for that, it's the way to go. However, just know going in that if you want to make coffee from bed/elsewhere as marketed, you need to be in a nightly routine of topping off & emptying before placing your cup under there for tomorrow. 2. Doesn't have a cup sensor (or isn't leveraging) to stop/warn you from making a drink w/ nothing there. Considering they want you to be able to make coffee from the other room, I think this is a legitimate gripe, however I can see why they don't with their design. The adjustable cup tray would make this difficult to place correctly, so they'd maybe need multiple. Again, far from deal breaker; just get in a routine if that's how you want to use the machine. 3. Please let me mark the known/marketplace beans from the market as no longer in there, and remove their recipes without putting another known/marketplace bag. Just go back to defaults, simple improvement I have confidence they'll make. I'll add more as time passes. I'm also I the unique position of having a friend attempting to become a roaster in their market, so I will be getting feedback on that process.
amazing!!!
Amazing!!! Everything that I had expected!
Worth the 4.5 year wait.
I love this coffee maker. The only complaint I have about it is it keeps asking for the coffee brand and since I didn't buy my coffee through their market I have no way of dismissing the prompt. I also wish the water area were larger. But aside from those two small complaints, I love this machine. I love how easy it is to clean. I love how good the coffee tastes. I love that I have dried used grounds for my garden. And have I mentioned how GOOD the coffee is? So Good!!
Amazing 🤩
Absolutely love this machine!!! Met every expectation 🥳🥳🥳
I was skeptical…
…but Spinn has delivered on an amazing product! 🤯 Very impressive engineering and quality all around. Great espresso, great drip coffee, extremely convenient. The possibilities are endless. It's worth the wait. We'll done Spinn team!
Spinn Review
I've been using the Spinn coffee machine for a couple of weeks now and so far I'm very happy with it. It makes a very good cup of coffee and it's very simple to use.
pros and cons
It's been a long time coming. But after a month of use, I now have a more objective perspective on this machine. It's still very positive, but it's not without its flaws. To start, the value proposition is unbeatable. Even if you spend the current $500 for the classic, you're getting an amazing deal for a fully automatic machine with high tech bells and whistles. The coffee is very good. But I was producing excellent coffee for years with my Cafe Roma. And frankly, I'm not sure the crema is the same with a centrifuge machine. Just saying. The app is a big plus. The machine is sleek. The versatility is nice. Now for the not so great. The grinder is loud, and for all the testing they did - for years - this seems like a major oversight. The bean hopper is too flat, which means oily beans don't drop easily into the grinder and the app produces many false alerts of low beans. The drip tray has a tiny capacity and needs emptying very often. The app desperately wants you to purchase beans from the market and there doesn't seem to be a way of deactivating this!? Finally, I'm amazed there's no fully custom option for making espresso. You can adjust the coffee intensity and water on the preset modes. But you can't create a fully custom option. Strange. All in all, I am still VERY positive on Spinn, despite the four and a half years of waiting. And yes, even if you have to wait six months for shipment, I would highly recommend this to any coffee aficionados!
John Fehely , fehely@icloud.com
I was one of the 2016 purchase that got my Spinn coffee system in 2021. I ran a cleaning cycle today. Made about 4 cups after cleaning cycle but now get errors. Error is heating ring error when heating up Send me an email and I can provide a screen shot of the error messages and machine info
Spinn
I'm loving this machine, it's really the future of automatic coffee machines. I backed this company early when they launched. I've tried Americanos and regular coffee so far and you can really tell them apart. I'm exited to try the cold brew when the weather heats up. Great work Spinn, I really believe you have something here.
My Coffee Maker Arrives
To my utter surprise my Spinn Coffee maker finally arrived after almost a year wait. My initial impression has been positive. I was caught off guard so I did not have beans on the ready to use. I ordered beans from my local roaster that happen to be in the Spinn Marketplace and they arrive within a day or two. After receiving the beans I then went through the setup process without a hitch. I received one update and I was then ready for my first cup of coffee. Ahh, that first cup of coffee from freshly ground beans tailor made for the coffee put was unbelievable. it was hot, rich with flavor, the best cup of coffee I have made at home. Was it worth the wait -- most definitely. I have high hopes that my enjoyment of this machine will continue for years to come. Great job Spinn Team!
Worth the wait....
You guys nailed it. Very well built, looks cool, really easy to use app, but most importantly, great coffee. Took nearly 5 years to arrive, and communication could have been a bit better, but I'm glad I waited. I don't think there is much out there to compete with this. Well done.
Spinn Pro
The machine looks nice. The coffee task good. so far very happy with what it does. Few cons It should be possible to change the 3 presets icons on the machine with a different recipe as well.. Now it is only the 'custom' option what can be changed. Watertank to small. After 2 mocks of coffee the tank is almost empty. With the heavy machine being on the counter almost against a wall and the tank on the back of the machine. it isn't easy to get the tank out and back in after refill. Biggest issue is that I can't use my own coffee or add it in the app. it is crazy that it only works with coffee from the spinn store. I prefer to use a different roaster which I cannot add to the coffee selection. scanned the bag, what wasn't recognizing..added the coffee manually and it continue to complain that there is no coffee selected. The app should be able to work with the major brands or with the coffee brand you manually add..
waited to review and I'm glad I did.
This is the most amazing coffee maker I've owned. It's makes every cup wonderfully! I waited to review because for the first few weeks it was misfiring and I was getting cups of hot water instead of Americanos. BUT IT WAS THE BEANS NOT THE MACHINE! Note to new users: Don't use oily beans. Since switching beans it has been great!
Worth the wait!
I am so happy to say that this machine was worth the wait! The packaging was excellent and set-up was a breeze. The coffee is absolutely delicious. I love the versatility of this machine. I love that the grounds are dry. And I love that I don't have to grind my beans separately any more. Highly recommend even if you have to wait a bit!!
Everything it said it was going to be!
I was impressed the minute I opened the box. The attention to detail in the wrapping, the protection of the machine was absolutely 1st rate. I could hardly wait to make my first cup! The machine easily matched with the app and my first cup was brewing in seconds. I used a bold bean from my local roaster, and the flavours and roasting notes extracted were more evident than ever before. The crema on top was rich and frothy. After 4 cups I removed the grounds tray and was amazed, they were completely dry. The next morning I made an Americano from my phone, from my bed... That was pretty amazing. This machine was everything I wanted to be the minute I committed to the Kickstarter campaign 3 years and 9 months ago! I have had a few interactions with the support within the app, and the response has been quick and fixed the issue friendly and correctly. Completely worth the wait and the journey! Well done Team Spinn! Well done! -Trevor H-B from Canada