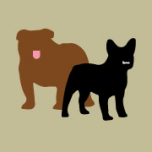 One of our best sellers. This light roast Guatemala is packed full of flavor!
Notes from the curator
The beans for this roast are sourced from Huehuetenango, a Guatemalan city with a history as rich as coffee. The city's name translates to "Place of the Ancients" and is known for it's ancient Mayan ruins and delicious coffee. 100% Guatemala 100% Fairtrade & Organic Tasting notes : Fruit, Rose & Butter
More about MUDDY WATERS COFFEE CO & RESCUE ROASTS
The Muddy Waters Coffee Company, micro roaster and distributor of 100% certified organic coffee. Founded in 1998, Muddy Waters is focused on producing the highest quality product for an amazing price for the past 20 years. With only 1 person, we guarantee the quality and craftsmanship of every bag. Our Rescue Roasts line donates 10% of profits to Animals!
Read more...
Great Coffee!
Would buy again!