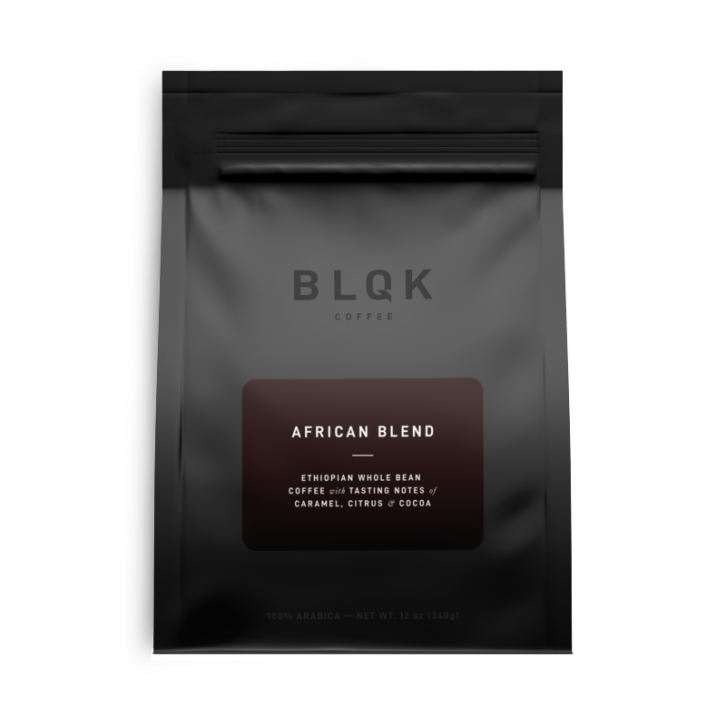 100% Ethiopian blend with notes of caramel, citrus and coca. Created to honor coffee's continent of origin - Africa.
Notes from the curator
Africa is where coffee originated and this blend heralds the continent's heritage by showcasing the clean, crisp profiles we find in Ethiopia. This is a robust blend: full-bodied with a caramel sweetness and hints of citrus and cocoa and a long lasting finish.
More about BLQK Coffee
BLQK is a black-owned social justice-driven company that is committed to pouring 25% of our profits into social justice projects in our communities.
Read more...
Exceptional Experience
Ordered my first bag of the All African Blend, cranked my Spinn machine up and had an exceptionally joyous experience . I highly recommend BLQK Coffee.