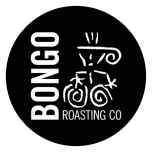 Delicious certified organic Decaf Dark with taste notes of dark cherry and walnut.
Notes from the curator
A delicious and well-balanced cup with all the taste without the caffeine and roasted dark.Our decafs are made using a "Mountain Water Process," which requires about 15 hours to remove caffeine without the use of chemical solvents. As with all of our coffees, it is 100% organically grown - part of our expanded definition of quality.
More about Bongo Java Roasting Co.
Bongo Java Roasting Co. was established in 1993 and quickly distinguished itself by becoming a 100% organic and Fair Trade coffee company. In 1997, Bongo helped start Cooperative Coffees, a group that works together to buy coffee directly from small-scale farmer cooperatives around the world.
Read more... a little too sour for my taste
Some may like the taste but it was a bit much for me.