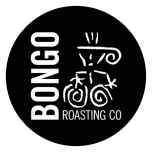 One of our favorite organic varietals comes from the birthplace of coffee: Ethiopia.
Notes from the curator
We're also proud that in 2002 we helped purchase the first container of certified organic coffee from Ethiopia that was brought into the USA. Taste notes of delicate sweet lemon acidity, taste of jasmine flowers with a strong bergamot aroma.
More about Bongo Java Roasting Co.
Bongo Java Roasting Co. was established in 1993 and quickly distinguished itself by becoming a 100% organic and Fair Trade coffee company. In 1997, Bongo helped start Cooperative Coffees, a group that works together to buy coffee directly from small-scale farmer cooperatives around the world.
Read more...
No Customer Reviews
Be the first to write a review.