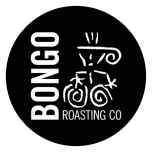 Taste notes of Honey, Dark Chocolate, and a hint of Strawberry with a full, creamy body and mild acidity.
More about Bongo Java Roasting Co.
Bongo Java Roasting Co. was established in 1993 and quickly distinguished itself by becoming a 100% organic and Fair Trade coffee company. In 1997, Bongo helped start Cooperative Coffees, a group that works together to buy coffee directly from small-scale farmer cooperatives around the world.
Read more...
No Customer Reviews
Be the first to write a review.