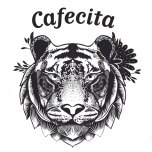 Perfect for gifting to the coffee lover in your life! The set features Cafecita's three single origin, specialty coffees
Notes from the curator
Includes: Three 4oz bags of specialty coffee.
More about Cafecita
Cafecita is about uplifting communities and bringing people together. All our coffees come from sustainable women-owned coffee farms and co-ops, and a percentage of every purchase goes to supporting women's nonprofits around the world.
Read more...
No Customer Reviews
Be the first to write a review.