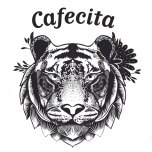 A perfect gift for any coffee lover! Our Three Bag Set features Cafecita three single origin, specialty coffees.
Notes from the curator
Includes our three single origin specifically coffees from Guatemala, the DRC, and Peru: Cusco - Lightly roast with notes of citrus, yellow peach, grape, and jasmine. Boza - Medium roast with notes of strawberry jam, chocolate, plum, and praline. La Morena - Medium-dark roast with notes of maple, pecan, fruit, and spice.
More about Cafecita
Cafecita is about uplifting communities and bringing people together. All our coffees come from sustainable women-owned coffee farms and co-ops, and a percentage of every purchase goes to supporting women's nonprofits around the world.
Read more...
No Customer Reviews
Be the first to write a review.