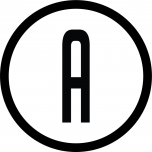 A delicious blend of Brazil, Honduras, and Ethiopia.
Variety
Brazil, Ethiopia , Honduras
Notes from the curator
This blend was created form high-quality beans, with the goal of making this coffee approachable for everyone. Whether you're new to coffee, or a seasoned expert, I'm confident you'll love this blend. It is a light roast with a medium body and notes of red berry, peanut, and baking cocoa. How you'll taste it? Berry at the front with a smooth, nutty finish. It's basically a PB&J.
More about Armistice Coffee Co
I started my journey with coffee in 2009 as a barista, and after working my way up at various companies, I realized I would never have the autonomy I needed to create safe spaces for both customers and employees alike. From this Armistice was born! I roast all our coffee at my flagship Seattle store
Read more...
No Customer Reviews
Be the first to write a review.