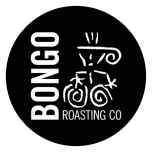 Taste notes of banana nut bread and orange zest with a creamy, medium body.
Notes from the curator
This farmer cooperative sprung out of a fairly recent land reform movement, which enabled farmers to have relatively large plots. Mejillones producers own 4-8 hectares, (10-20 acres) which is large in terms of small-scale coffee farmers. Wet processing is done individually on site, and once the coffee parchment has been fully sun-dried on patios, the producers bring their sacks to the Mejillones central warehouse. 10% of Mejillones profits go to community education and healthcare programs.
More about Bongo Java Roasting Co.
Bongo Java Roasting Co. was established in 1993 and quickly distinguished itself by becoming a 100% organic and Fair Trade coffee company. In 1997, Bongo helped start Cooperative Coffees, a group that works together to buy coffee directly from small-scale farmer cooperatives around the world.
Read more...
No Customer Reviews
Be the first to write a review.