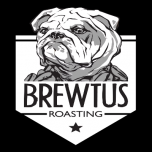 This coffee is roasted medium with notes of molasses, chocolate, and tangerine.
Notes from the curator
We have a direct relationship with Forest coffee and buy all of our Colombian coffee from Forest, giving them a stable income throughout the year. Produced at high altitude regions with a higher acidity profile, with a soft but complex fruity profile combined with some sugar cane flavors.
More about Brewtus Roasting
Brewtus Roasting is a small batch specialty coffee roaster located in Delmar, NY. It takes much effort and many hands to produce quality coffee. Our job is to enhance all the hard work that had already gone into the coffee before it arrived at our roastery.
Read more... Brewtus first Experience
Excellent morning latte, sweet caramel notes with a citrus after taste. Ordered a second pack.