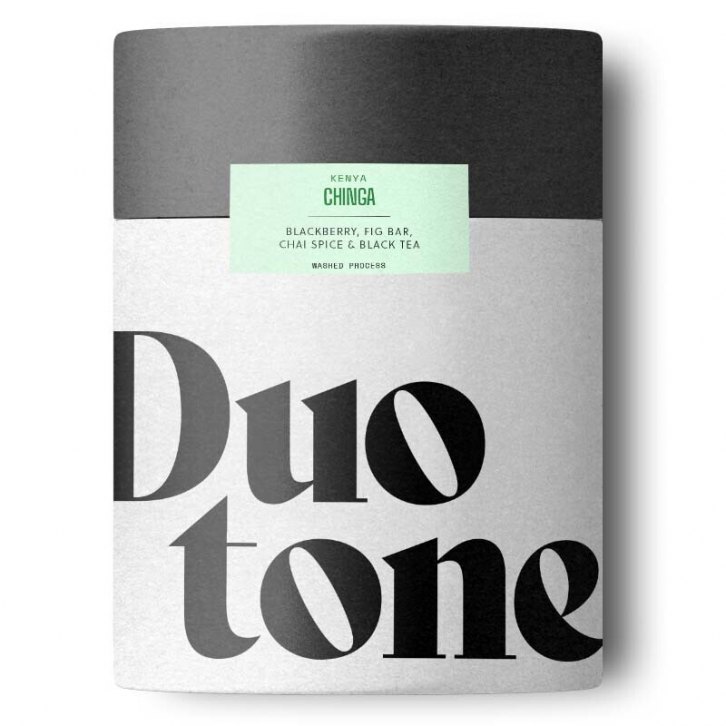 Brilliant acidity meets complex sweetness in this quintessential washed Kenyan.
Altitude,
meters
1800 - 1900
Variety
SL-28, SL-34, Ruiru 11
Notes from the curator
Chinga puts on quite a show in the dry fragrance and wet aromatics, heavily weighted in layers of fruit, dark tea notes, and incredible sweetness. It's not overly acidic and citric per se, but like a watered-down blackberry juice, or black currant tea, brisk and mouth refreshing. Brightness is at a moderate level for Kenya, and strings together a wide swath of flavor hints like pomegranate, dark sugars, fresh fig, and some chai spice tea.
More about Duotone Coffee
Duotone was born equally from a love of coffee and music. Both have the power to bring people together, which is, in our opinion, what life is all about. We hope you can take the time to slow down, put on a record, and enjoy a cup with someone you care about.
Read more...
No Customer Reviews
Be the first to write a review.