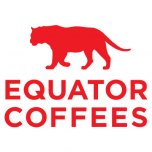 Fruity and floral with flavors of berries, vanilla, lavender, and sweet lemon.
Notes from the curator
This is one of the few single-origin coffees on our menu that is offered year-round. Since we first purchased this coffee in 2013 it has become an Equator favorite. We enjoy it so much that we feature it as the single-origin espresso in our cafes for a couple of months each year!
More about Equator Coffees
Since 1995 we have believed that coffee is a force for good. As the first certified B Corp coffee roaster in California, Equator is a leader in quality, sustainability, and social responsibility. After two decades, our impact has grown but our values remain the same.
Read more...
No Customer Reviews
Be the first to write a review.