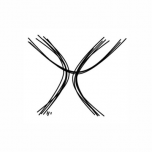 ORIGIN - Guatemala, Kenya PROCESS - Washed TASTE NOTES - Vanilla, Floral, Crisp
Notes from the curator
Breakfast Blend was created to be a sweet and flavorful cup any time of year. The balance of the Central American and African coffees produced a coffee that has bright, clean and sweet tones, with a finish of raisin and plum. Breakfast Blend is a coffee for any time of day and any time of the year.
More about HÆRFEST COFFEE roasting co.
HÆRFEST COFFEE roasting co. - A coffee outreach company that utilizes the HÆRFEST of coffee to impact lives and create positive change.
Read more...
No Customer Reviews
Be the first to write a review.