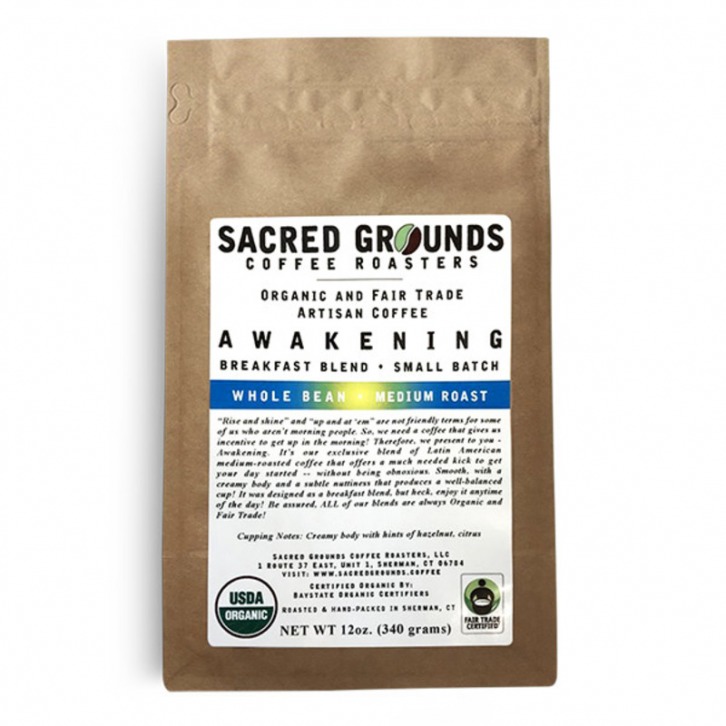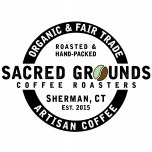 A smooth, balanced cup with a kick to get things moving in the morning -- but enjoyable any time of day!
Notes from the curator
Cupping Notes: Creamy body with hints of hazelnut, citrus, bright acidity.
More about Sacred Grounds Coffee Roasters
Sacred Grounds Coffee Roasters is a USDA Certified Organic and Fair Trade Certified small-batch roastery located in the beautiful little town of Sherman, Connecticut.
Read more...
Overly bright
I found this brew bitter due to the heavy citrus and acidic overtone.
Great Morning Coffee
This has become our "go to" blend for our morning coffee, or really any time. Also, the (low) oil level of the beans seems to work well with the Spinn machine, which is good.
Very Smooth
This coffee arrived and the aroma of the coffee was amazing. I opened it up and made a cup of coffee and it was very smooth taste. Definitely noticed hints of citrus in it. Definitely a nice blend!