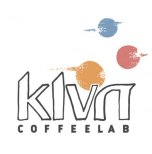 Taste of berry reduction with complex orange juiciness. It's medium body goes well with the 48% Cacao like aftertaste.
Altitude,
meters
1900 - 1900
Variety
Caturra, Typica, Tabi
Notes from the curator
We can not state enough how the complex citrus flavors from this coffee lends well with the sweet bakers chocolate(48% Cacao) after taste. This coffee is great as espresso, cold brew or coffee.
More about KLVN Coffee Lab
The name in the letters is a refracted reference to Lord Kelvin, 19th century British mathematician and scientist of the scale of absolute temperature. We're a specialty coffee roaster focused on harnessing the inherent and transportive qualities that coffee possesses from its beginning.
Read more...
No Customer Reviews
Be the first to write a review.