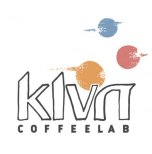 Yukro has an intensly complex acidity and aroma. Just as complex as Ethianopia culinary, Yukro provides complex flavors.
Altitude,
meters
1900 - 2100
Variety
Ethiopian Landraces
Notes from the curator
This has complex flavors of ginger, buckwheat honey and yellow fruit. Yukro stands out as unique not just with its flavors but also with its body. As brewing it for drip coffee, espresso or americano; fruit nectar like body is consistent all the way through. With intensely pleasing flavors, you also get a sharpness of acidity that's memorable of Savoie wines. If you love drinking coffee that demands a double take Yukro will have you questioning what coffee should be.
More about KLVN Coffee Lab
The name in the letters is a refracted reference to Lord Kelvin, 19th century British mathematician and scientist of the scale of absolute temperature. We're a specialty coffee roaster focused on harnessing the inherent and transportive qualities that coffee possesses from its beginning.
Read more...
No Customer Reviews
Be the first to write a review.