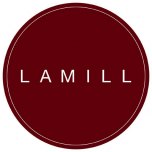 Country
Ethiopia; Guatemala
Notes from the curator
Ratio is roasted lighter than traditional espresso roasts to emphasize the origin characteristics over the taste of roast. We designed this blend by matching two coffees that work well together and tailoring the roast profile of each one, resulting in a dynamic flavor profile with clarity and complexity.
More about LAMILL Coffee
LAMILL Coffee is a boutique coffee roaster proudly based in Los Angeles, California. We are in constant pursuit of offering coffees with unique flavor profiles that are sustainably produced and expertly processed, but also in a manner that is accessible to all. We roast each batch with care and intentionality to unlock the inherent characteristic of coffee
Read more...
No Customer Reviews
Be the first to write a review.