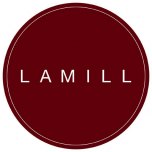 A lively blend of medium light roasted coffee.
Country
Ethiopia; Costa Rica
Region
Sidamo; Central Valley
Notes from the curator
Element was a Gold Medal Winner at the 2016 Golden Bean Awards. A modern drip blend, designed to appeal to those who enjoy fruitier tasting notes with a lively palate and a snap of acidity. The roast is medium light, creating just enough body and sweetness to hold up to cream & sugar if desired.
More about LAMILL Coffee
LAMILL Coffee is a boutique coffee roaster proudly based in Los Angeles, California. We are in constant pursuit of offering coffees with unique flavor profiles that are sustainably produced and expertly processed, but also in a manner that is accessible to all. We roast each batch with care and intentionality to unlock the inherent characteristic of coffee
Read more...
No Customer Reviews
Be the first to write a review.