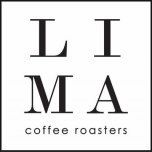 Amazing exotic coffee! It is a geisha after all and living up to the expectations.
Notes from the curator
Orlando Ospina is an agronomist who specialized in non-traditional coffee processing. Together with his wife Emilcen Sanchez, they long dreamed of having their own farm. Day by day, full of joy, passion and commitment, they work to produce the best microlots in the region. Currently they cultivate Geisha, Mokka Natural, Tipica Honey and Sidra Bourbon Honey.
More about Lima Coffee Roasters
It is simple. We love people and how coffee brings us together. We are passionate about our relationships with our farmers and local artisans in order to create excellence in every cup.
Read more...
No Customer Reviews
Be the first to write a review.